I remember earlier on in my relationship with my mother in law, she would shake her head at me and tell my husband not to believe me when I asked for practical gifts for birthdays and holidays. Anyone claiming to really want that ceramic weight scale for Christmas must surely be nuts. But it has always been the case that some of my favorite gifts to date have been incredibly useful. One of the first Christmases that my husband and I were dating he bought me a banding wheel (oh it must be love!). Since then some of the more notable ones have included a sewing machine and gorgeous old used serger. My inlaws have even accepted my practicality and this year gifted me with some flooring for the studio and extra gloves. And earlier this week, oh to my excitement my lovely husband brought home a ware cart for me for my birthday. I can barely wait to get that sucker filled up with pots. Perfect timing too right as spring sale season kicks into high gear.
Speaking of sales I've got an upcoming one this weekend here in Saskatoon. A collective, flock & gather, that I'm a member of is hosting a lovely little sale and if you're in our neck of the woods please do stop by.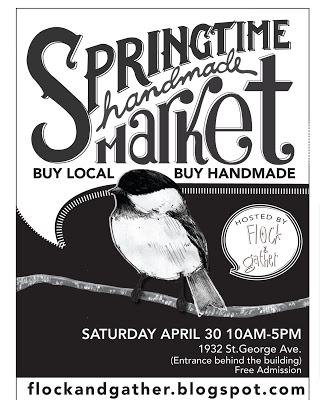 You can find out more here or here.
I'll be debuting a new line of mini figurine sculptures.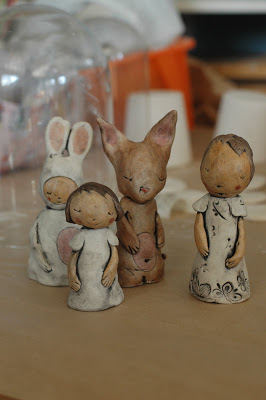 Hope to see you there!
(p.s. to my friends and family – i do really love all the gifts i get, some are just particularly awesome and i'm a workaholic so work related ones always fall into that category of particularly awesome, but i appreciate and love them all as i do each of you! )