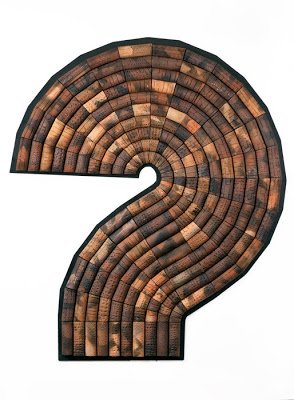 September 24, 2011 – January 2, 2012
Mackenzie Art Gallery – Regina Saskatchewan


http://www.mackenzieartgallery.ca/Exhibitions/Upcoming_Exhibitions/302/
September 23: Exhibition Opening

Join artist Jack Sures in celebration of this retrospective exhibition. Enjoy food, drinks and a live music performance by Ben and Nadine Sures. Feeling creative? Add your one-of-a-kind clay tile to our public art wall. 7:30pm, Free, Cash BarThis exhibition is the first retrospective of one of Canada's most significant ceramists—a multi-faceted figure whose exuberant and sensuous work traverses the categories of craft, fine art and public monument. In addition to offering a comprehensive look at his work from the early 1960s to the present, this retrospective will address his important role and influence as an educator and mentor.

Over the past fifty years, Jack Sures has contributed significantly to the advancement of ceramic art in Canada, including his implementation of the printmaking and ceramics programs at the University of Regina in 1965, where from 1969 to 1971 he served as chairman for the Department of Visual Arts.
Sures trained as a painter and printmaker, honed his ceramics skills initially in London, England at Chelsea Pottery and studied the works of ceramic artists in the museums and galleries of Europe and the Middle East. In 1962, he returned to Canada and set up his own pottery studio in Winnipeg, eventually moving to Regina, where he continues to live and work today.
In 1969, Sures initiated the exhibition California Ceramics: Shaw, Frimkess, Gilhooly, Melchert at the MacKenzie Art Gallery, which introduced Regina to the California Funk movement. He is part of the group of maverick ceramists including Victor Cicansky, Joe Fafard, David Gilhooly and Marilyn Levine, who in the 1960s liberated ceramics from its traditional, functional role and instead utilized it as a sculptural material. The "Regina Clay" group, as they came to be known, rallied against anything that could be considered dogmatism within the constricts of visual arts and ceramics. However, Sures never rejected the fundamentals inherent in vessel-making continuing to incorporate them as part of his craft.September 24: One Day Symposium

Tactile Desires: The Work of Jack Sures

Join artists and academics for a glimpse into the practice and legacy of Jack Sures. Listen in on a conversation with the artist, Head Curator at the MacKenzie,Timothy Long and Director/Curator of the Tom Thompson Art Gallery, Virginia Eichhorn. Including discussion with Matthew Kangas, Sandra Alfoldy, Alan Elder, Julia Krueger, Susan Surette, Ruth Chambers, Mel Bolen and Sin-ying Ho and a film screening of The Murals of Jack Sures by Linda Corbett. 1:00-5:00pm, Free www.eyeris.ca/pages/JackSures – This 5 minute web trailer from the full length Jack Sures documentary features the intro sequence and a portion of the Canadian Museum of Civilization mural sequence.
The MacKenzie Art Gallery and Tom Thomson Art Gallery are pleased to be working together to premier this important exhibition, as well as a publication, video presentation, and related programming in Regina before touring it to galleries across Canada. Organized by the MacKenzie Art Gallery and the Tom Thomson Art Gallery. This project has been made possible in part through a contribution from the Museums Assistance Program, Department of Canadian Heritage.
Image: Jack Sures, The Answer, stoneware tiles. Collection of Jack Sures and Cara Gay Driscoll. Photo by Don Hall.