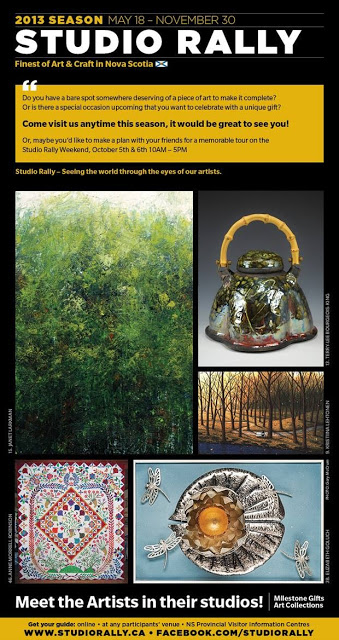 PLAN
A ROUTE, BOOK A B&B, then head out into a different region of Nova
Scotia and see what the best of fine art & craft have to offer. Once
you're moving, you never know what delights you'll find, what
serendipity you'll encounter. Your complete guide to some wonderful
destination points is available at www.StudioRally.ca/guide, + participating artists, galleries & supporters, plus Visitor Information Centres across the province.