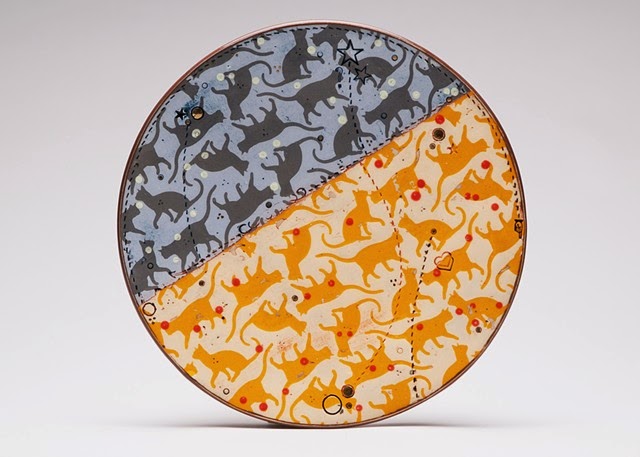 Jason Burnett – Juror
This
exhibition will highlight what is happening now in studio ceramics. It
will showcase new talent and highlight known experts in the field. All
forms will be considered that include graphic and illustrative surfaces
including, but not limited to: sgraffito, mishima, china paint, and
print processes on clay; image transfers and decals. Professional,
novice, emerging, all artists highlighting these processes are
encouraged to apply! It will be an exhibit that's vibrant in content and
surface.
Additionally, the Baltimore Museum of
Art will have a print show on exhibit and Graphic Clay will be one of
many exhibits on the collector's tour they are organizing. This will be
an exciting time in Baltimore! Lark Books will also be releasing in the
Spring of 2015 Graphic Clay: Ceramic Surfaces and Printed Image Transfer
Techniques, a book highlighting traditional and current surface methods
and filled with many interviews of artists.
DEADLINES:
January 16, 2015: Application submission deadline
February 13, 2015: Notification on Website
March 6, 2015: Work due at Gallery
March 14, 2015, 6-8PM: Opening Reception
May 9, 2015: Exhibition Closes
For more information regarding the exhibit click here:
Click here to apply: