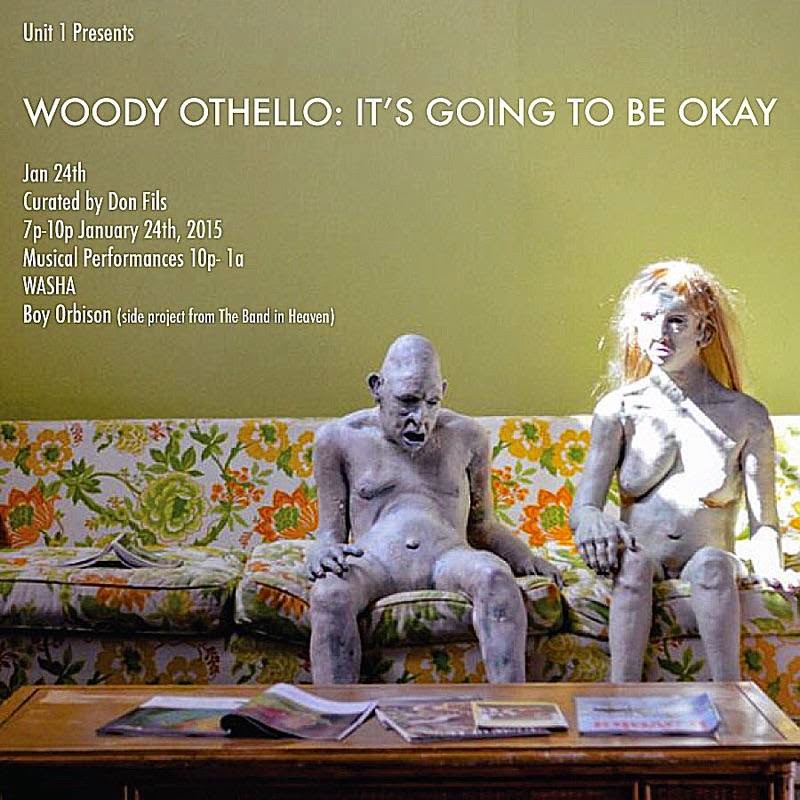 Unit 1
1202 Lucerne Ave, Lake Worth, Florida 33460
UNIT
1 Exhibitions is proud to present "It's Going To Be Okay", the premiere
solo exhibition of rising talent Woody Othello. Othello, a Lake Worth
based artist and FAU graduate creates installations of paintings,
sculptures and every day objects that are both disturbing and banal.
"It's Going To Be Okay" is a site specific installation that Othello
will create to reflect on psychic entropy, its effects on the psyche and
physical self. Using technology as a metaphor for psychic
interferences, the shows extends Woody Othello's ongoing efforts that
examine negative external stimuli and their harm to the individual.