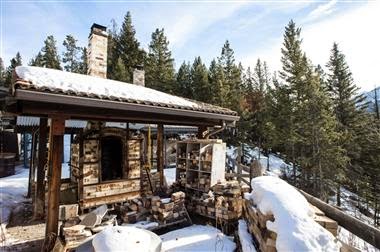 Ceramics Thematic Residency
Program dates: April 27, 2015 – May 22, 2015
Application deadline: January 28, 2015

Wood……pots..….ideas……bricks.……fire……collaboration.…..inspiration….mountains…..
As technological changes have gradually infiltrated most aspects of
modern life, both for benefit and detriment, some things remain robustly
human and process-based and fast-tracking is counter-productive. In the
world of ceramics, already a very time-centric occupation, wood firing
remains a bastion of thoughtful, concentrated, measured activity. Go
too quickly in any part of the journey and the results will underwhelm.
Focusing too much on outcome without proper attention to process can
lead to disappointment, if not disaster. Deep learning and satisfaction
are just two of the results of such engagement – not to mention the
comradery, collaborative spirit and decision making which fuel it.
This residency is an opportunity to work alongside other wood and
soda fire enthusiasts; to create, share ideas, techniques and
inspirations, and in turn, be inspired by the stunning surroundings of
the Rocky Mountains which we will take time to discover and explore. We
will fire The Banff Centre's venerable Noborigama kiln –
designed and built three decades ago -around which a host of memorable
conversations, art work, challenges and celebrations have emerged and
occurred.
The residency is best suited to emerging and established artists with
wood and/or soda firing experience who want to push their work in new
creative directions.
Program structure and benefits:
Shared studio with 24-hour access
A community of artists working together
Studio visit with faculty
Public lectures by faculty, visiting artists, and guests
Technical assistance for wood and salt kiln usage
Access to The Banff Centre Paul D. Fleck Library and Archives
Plus membership at the Sally Borden Fitness and Recreation Centre
Artist rates for Banff Centre events