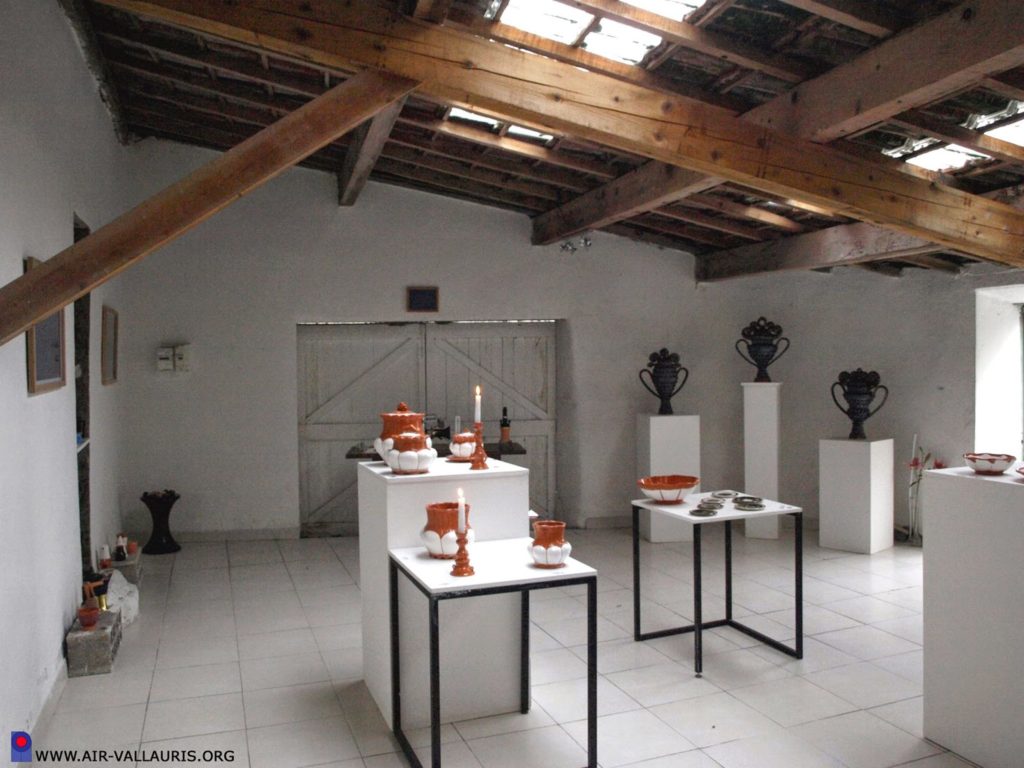 Located in the heart of the old town Vallauris, on the French Riviera,
A.I.R. Vallauris (Artists in Residence), a non-profit Association,
welcomes artists from around the world to meet with local artists and to
research and create new works in a unique setting.
A.I.R. Vallauris accommodates several artists at a given time for a given
time period in its residence and studios. Using different mediums, artists
(ceramists, sculptors, painters, photographers, video and multimedia) work
from an equipped studio, live in individual furnished spaces and are
afforded access to a gallery where their works are displayed and
celebrated at the end of their residency period. Media involvement
encourages the interest of an invited and engaged audience. Over the
thirteen year period, from April 2002, over 200 artists of 30 different
nationalities have participated in the A.I.R. Vallauris program. We invite
you to look at Facebook photo gallery (A.I.R. Vallauris) that we regularly
update and that covers most of our activities (www.air-vallauris.org).
RESIDENCY APPLICATIONS
We are currently accepting applications for our 2015 season. If you are
interested in applying for the 2015 season, the application form is
available at this link:
https://app.box.com/s/04umv1ukldia2f3i5sqq
Applications for residencies are accepted throughout the year with
deadlines generally being the first Sunday of each month. The next
application deadlines are February 1, 2015 and March 1, 2015.
We recommend you submit your application as early as possible as your
submission date may be taken into consideration for time-slot selection
priority. The application materials can be submitted by email. Information
concerning the costs and lodging are further elaborated on the application
form.
A.I.R. Vallauris
Place Lisnard
1, Bd des deux Vallons
06220 Vallauris
France
www.air-vallauris.org