Byrdie's Gallery, 2422 St. Claude Avenue, New Orleans, LA (http://byrdiesgallery.com/)
Open now until March 6th, 2015
Whether it is an old wooden grain elevator standing guard over the prairies or a towering gold mining dredge nestled in a northern creek bed, these 20th century structures maintain a certain power and grace despite their abandonment and dilapidation. Focusing primarily on form and material, Castles of the New World explores the architecture of these stacked and precarious buildings, while recognizing the high level of craftsmanship and artistry that continues to survive.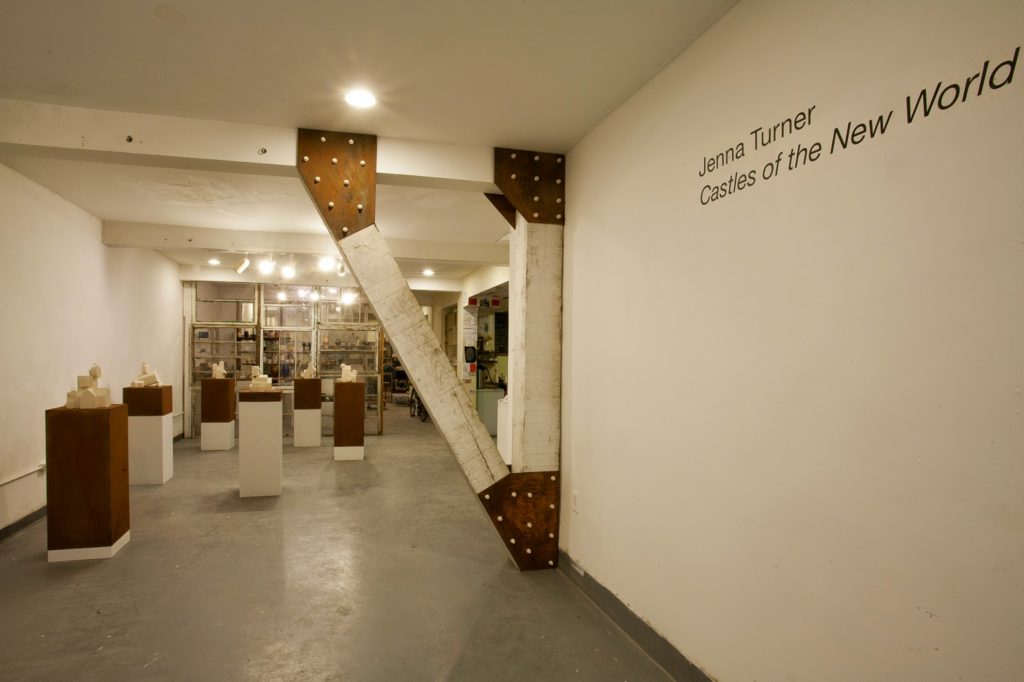 Installation view from front of gallery. Front right: Dredge #10 (Expanse), 2015, Ceramics, steel, wood.
Prairie Giant, 2015, Ceramics, steel, wood.
To view more images please visit www.jennaturner.net