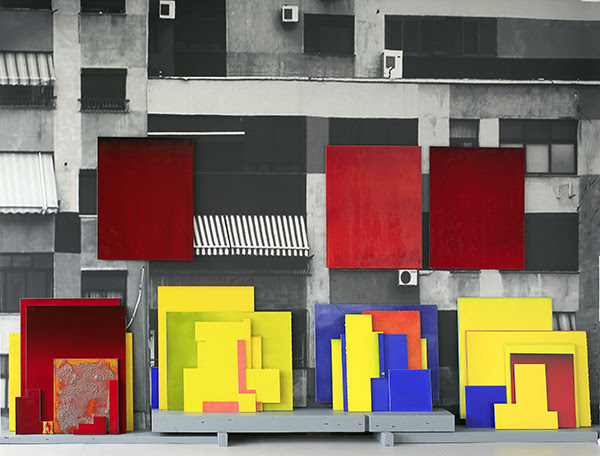 Sunday, August 16, 3–5pm
Artist Talk with Robert Silverman
Artist Robert Silverman will
talk about his inspiration for "Tirana" (shown above and below), a
featured work in the GLAZED & DIFFUSED exhibition. Edi Rama, artist
and mayor of Tirana, Albania, who transformed the city with color, was
Silverman's inspiration for this piece. After the talk, join us for the
closing reception of GLAZED & DIFFUSED.
This survey exhibition focuses on a select group of international
artists chosen for their use of fired clay and glaze pigment to convey
abstract content. Their sculpture, vessels, tile, and site-specific
installations reveal intended, abstract results using fluidity,
abstraction, & color theory.
Artists: Raymon Elozua, Peter Christian Johnson, Jun Kaneko, Jae Yong Kim, Steven Young Lee, Lauren Mabry, Sara Moorhouse, Ron Nagle, George Ohr, Peter Pincus, Robert Silverman, Linda Sormin, Toshiko Takaezu, Beatrice Wood, and Betty Woodman.