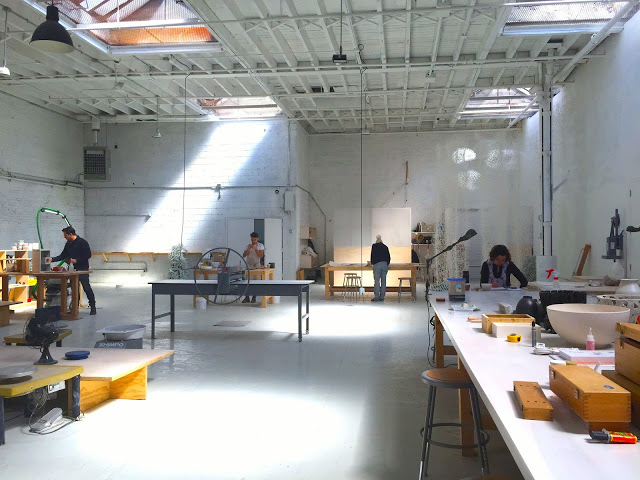 We are inviting artists from the United States and abroad to submit proposals for fellowship : "Studio Space
& Exhibition" to be presented in early 2016. Artists selected for
the Fellowship will work at SSNYC studio facility and will have one week
exhibition in our SSNYC-Projects gallery. The level of production
support for the exhibition will depend on the scope of work produced
and available funding.
The SSNYC-Studio Space & Exhibition Fellowship is a three-month residency in Queens/New York, from January 11, 2016 to March 11, 2016.
This program is designed to promote and instill ceramic techniques
within the artists practice. Applicants are not required to have
extensive ceramic experience, although we encourage the artists to
integrate ceramics as part of their project.
Artist
will have a free workspace in the spacious studio. The culmination of a
resident's projects will be an exhibition and presentation at SSNYC.
Applications for the 2016 Studio Space & Exhibition Fellowship will be accepted until October 10, 2015 and will be evaluated on a rolling basis. Applicants will be notified of Fellowship availability by October 17, 2015.
47-21 35th Street
Long Island City, NY 11101