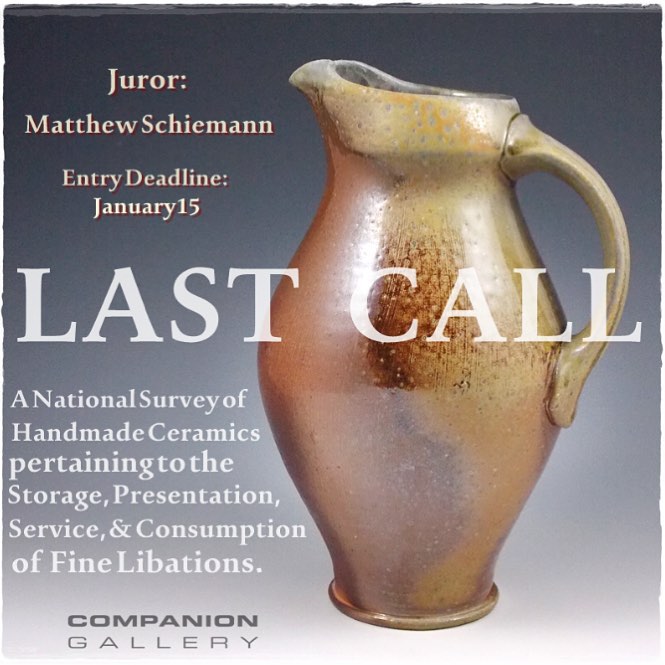 LAST CALL Juror, Matthew Schiemann
LAST CALL: A National Survey of Handmade Ceramics pertaining to the
Storage, Presentation, Service, and Consumption of Fine Libations.
March 4th – April 1, 2016
The
Exhibition will be held at Companion Gallery 3638 East Mitchell Street,
Humboldt, TN, as well as online at Companiongallery.com.
Postcards and a Print Catalog will accompany the exhibit.
Entry Deadline: January 15, 2016
Notifications: January18, 2016
Work Arrives:February 1, 2016
Open to US Residents 18 and up.
Open to Flasks, Bottles, Growlers, Pitchers, Sake Sets, Steins, Goblets, Tumblers, Cups, and Shots. Sets Welcome.
Full Details here: companiongallery.com/call-for-entries