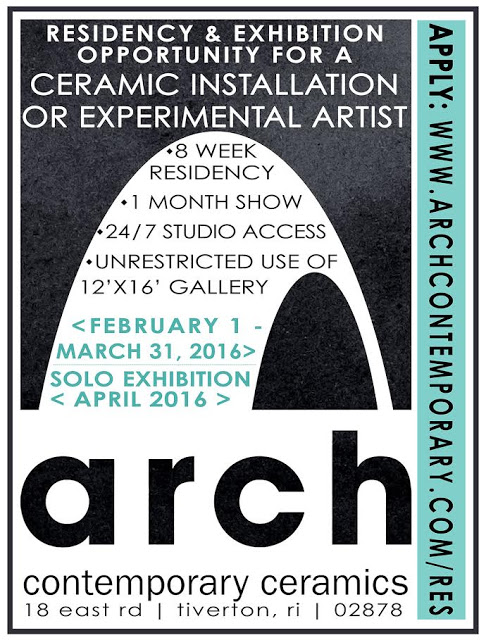 Our goal for this unique residency is to provide the time and space for a
serious, driven ceramic installation or experimental artist to develop a
site specific piece over the course of 2 months (February and March)
using our visiting artist gallery as a private studio culminating in a
one month exhibition April 2016. More often than not, installation and
site-specific artists are not given the time needed to properly install a
piece prior to the opening of an exhibition, thus comprising the
craftsmanship and conceptual development of the piece envisioned. The
selected artist will have 24/7 access to the studio and all equipment,
with completely unrestricted use of our 12'x16′ visiting artist's
gallery, website representation and show advertising by the gallery.
Applications will be juried by RISD Professor David Katz, along with
myself and Charlie Barmonde, the owner. The deadline is currently November 20.
Arch Contemporary Ceramics
18 East Rd, Tiverton, RI 02878