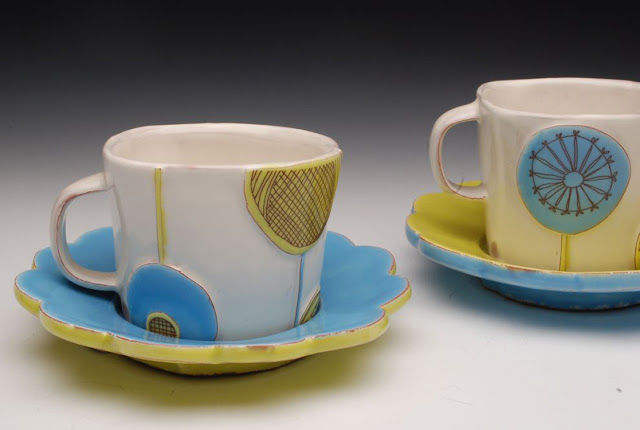 The joyful and cartoony work of Kari Radasch aids the mind of the viewer in creating their own unique experience. Her work is playful and exposes mistakes and marks, each piece being its own doodle, sketch, and work of art all at once.
Radasch infuses her pots with inspiration from old Hallmark cards, Copenhagen China, old-school Tupperware, cake, candy, and textiles. The result is delicious pottery that looks nearly edible, like a uniquely decorated cake fit for a child's birthday party (one of those elaborate cakes made more to show off to the other parents than for the actual child).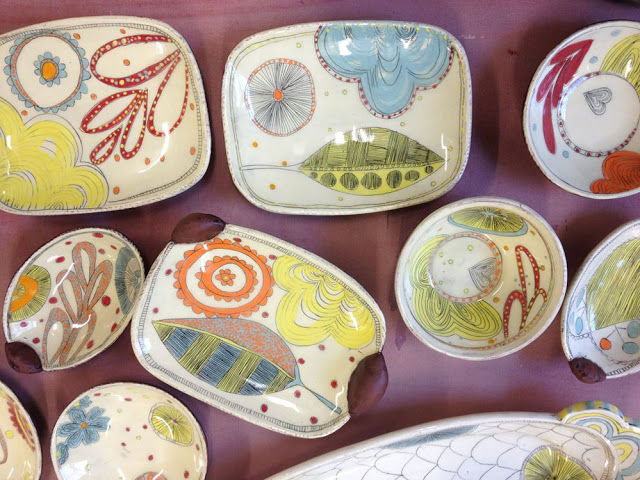 Radasch has been known to work on mosaic house projects that are far more artistically developed than that of your average home-owner, redoing her kitchen backsplash and entire shower. When your life is a work of art, it is indeed reflected in your pots; Radasch's pots are certainly full of life.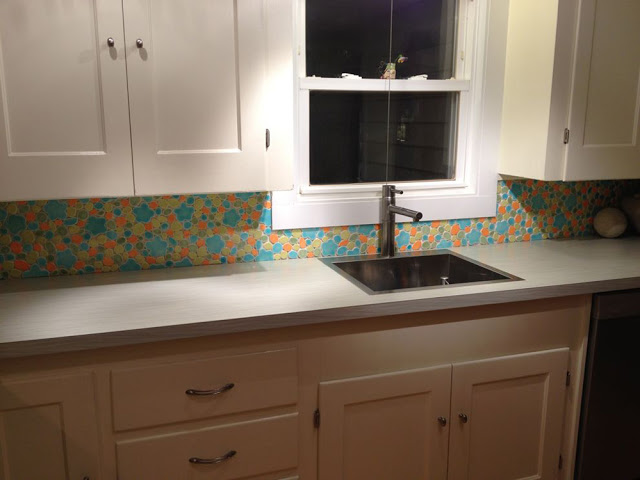 Radasch received her BFA from the Maine College of Art in Portland, Maine and her MFA from the University of Nebraska- Lincoln. She has been an NCECA emerging artist, Salad Days Resident at
Watershed Center for the Ceramic Arts and spent a summer working at the esteemed Kohler Factory. On her website, Radasch generously shares all of her recipes and techniques for making. She is currently living in coastal Maine and teaching at the Maine College of Art.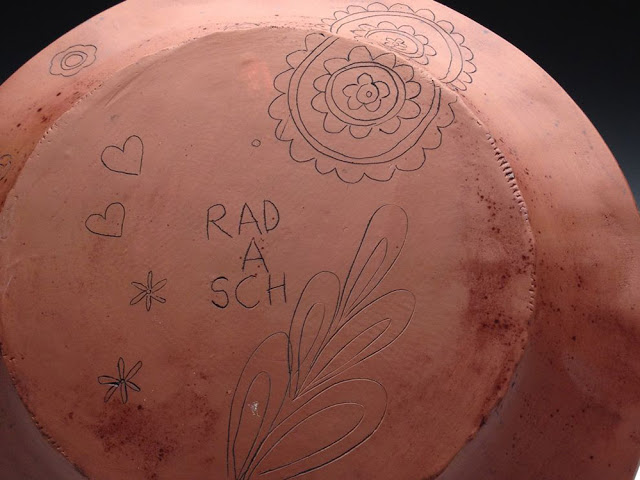 kariradasch.com
Thanks again to our great Guest writers from Ceramics Artists Now. Make
sure to check out their website for more amazing ceramic based artwork.