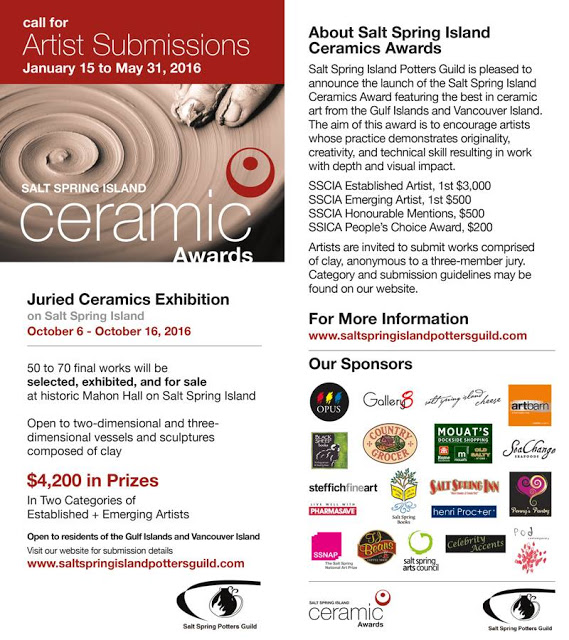 Call for Emerging and Established Ceramic Artists and Potters Now Open!
Visit https://saltspringpottersguild.com/ceramics-awards for submissions.
Emerging and established artists from Vancouver Island and the Gulf
Islands are invited to submit their sculptural and/or functional ceramic
works for consideration in the Salt Spring Island Ceramic Awards. In
the inaugural year, $4200 are offered in prizes.
Artists are encouraged to submit works comprised of clay, whose
practice demonstrates originality, creativity and technical skill.
The competition is open to both emerging and established artists. Artists are anonymous to a three-member jury.
Online submissions are open from January 15 to May 31, 2016