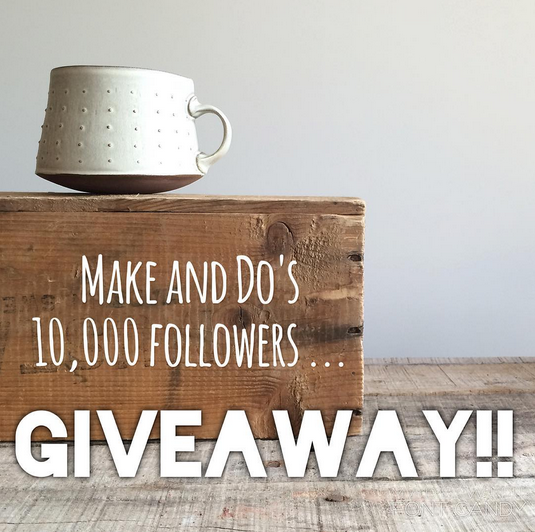 One of the other work hats I wear is as a founder and member of Make and Do Ceramics. We recently reached a milestone of 10K followers on Instagram. Not so shabby considering we've only been around since February. So in celebration of all the awesome Instagram followers we are doing a
giveaway!
To enter, post a picture with Canadian ceramics as the theme on Instagram.
(You don't have to be Canadian to enter) Use the hashtag #thegreatcanadianshoutout and tag two Canadian ceramic artists you think the world should follow!