SHIMPO CERAMICS is looking for teabowls to showcase in our booth at the 2017 NCECA Conference in Portland, OR. Thirty teabowls will be selected for exhibit in the SHIMPO Booth where three winners will be announced!
Deadline for Entry: December 2nd, 2016
About the Juror: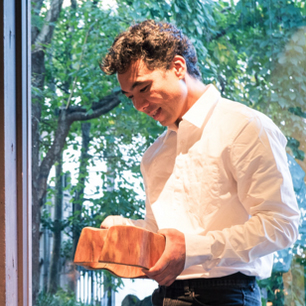 Born in Kobe, Kazu Oba spent his early years in Japan. He moved to Colorado in the 90's and has called the Boulder area home ever since. He has continued to travel throughout the world for assistantships, workshops, and exhibitions. Kazu apprenticed under two masters, Jerry Wingren, a sculptor in stone and wood, then another master Takashi Nakazato, one of the world's most renowned potters in Karatsu, one of the ceramic centers of Japan. Kazu's pottery is dedicated to functional, everyday ware to be used in the home. His background as a chef distinctly influences his work, as he maintains a constant focus on the relationship between his pots and the food that will occupy them.
Please visit: www.kazuoba.com for more information about our Juror.
For more information, including entry from:
http://www.shimpoceramics.com/teabowl-entries.html