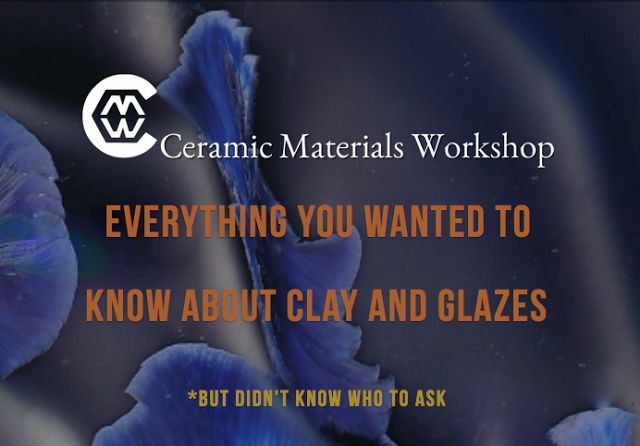 Ceramic Materials ​Workshop is a place online to understand and explore how and why our Clay and Glazes work (and don't work).

Our materials speak for us in the kitchen and gallery, it benefits us to learn about how to speak through our materials.

Mastering the skills of clay and glaze performance helps every ceramicists, become their best self in the studio.

Ceramicists at all levels can now learn how Clay and Glazes function, online.
Here at Ceramic Materials Workshop.
About the instructors:
Rose Katz
Has worked in the tile industry as a clay and glaze engineer for 10 years.
Rose has B.F.A from Alfred in ceramic art and spent many years as an independent artist and production potter.
Rose took her materials expertise to a mid-sized tile company many years ago, where she used her knowledge of ceramic materials and revolutionized the company's materials and process. Winning awards and developing hundreds of glazes and clays in the process.
Rose's experiences as a studio potter and tile maker, make her experience and knowledge truly special.
Matt Katz
Has taught ceramic materials for artists at Alfred University for over 15 years.
He is a working ceramic artist with a B.F.A from Alfred and M.F.A. from the University of Colorado-Boulder
He has worked as a Ceramic Engineer and researcher for almost 20 years.
Katz uses his knowledge of Art and Engineering to make ceramic science understandable for people of all experience levels.
Matt is an experienced online educator, who has crafted an online version of material studies, accessible and understandable for everyone.