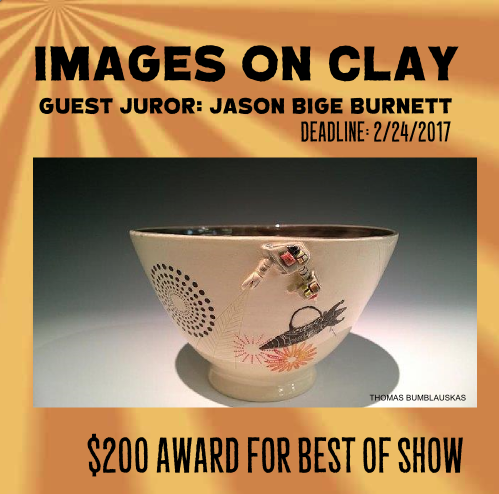 Las Vegas Nevada's Clay Arts Vegas is pleased to host "Images On Clay" a national juried art exhibition, in the Victor F. Keen Gallery, at Clay Arts Vegas in Las
Vegas, Nevada. "Images on Clay" will feature functional and sculptural
works that utilize a variety of imagining techniques.
Pottery is a canvas that has lasted through time to share the lives
of past cultures. Join us in an exciting exploration of different
imaging techniques on clay. From Sgraffito, silk screens, image
transfers, decals to carving we as artists make images that speak about
our interests, our passions, and about ourselves that will last long
after we are gone.
Guest Juror: Jason Bige Burnett

Deadline: 2/24/2017
PROSPECTUS – please follow link

https://goo.gl/44xSSD