CITY OR COUNTRYSIDE!!

Choose our city residency and live and work in the historical center of Rome,
just a few blocks from the Roman forum, Pantheon or Colosseum.
Bramante's Tempietto pictured here is just a stroll across the Tiber to
Trastevere.
Or opt for our countryside residency near the Lake of Bracciano and the
Medieval town of Anguillara. The house and studio in a tranquil garden
setting is just a half-hour walk from the train station where you can
catch a train into the center of Rome.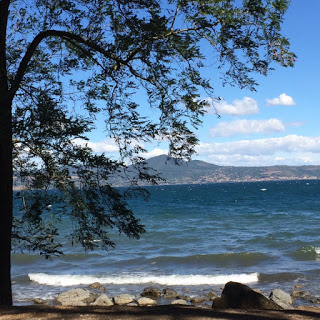 We
offer artist residencies for ceramic artists, visual artists and
writers for periods of 4 or 5 weeks. The residency periods can be
combined, but the residency cannot exceed 90 days (for non-EU
citizens). Both residencies conclude with a final group show in our Rome center gallery space.
To apply, please submit the following by e-mail to cretarome@gmail.com by 1 March for summer 2017 residencies. We also consider applications on a rolling basis on the 1st of every month:

application form https://cretarome.wufoo.com/forms/m18h6lh10iwgpi5/
curriculum vitae
artist statement (250 words max)
project proposal (500 words max)
preferred residency period
10 images (jpeg or pdf), image list with year, materials & dimensions
4 short writing samples (writers and poets)
YOU CAN ALSO APPLY FOR THE FALL 2017 residency periods:
deadline 1 May 2017 (5 weeks unless noted)
10 AUGUST-13 SEPTEMBER
14 SEPTEMBER-18 OCTOBER
19 OCTOBER-22 NOVEMBER
23 NOVEMBER-20 DECEMBER (4 weeks)