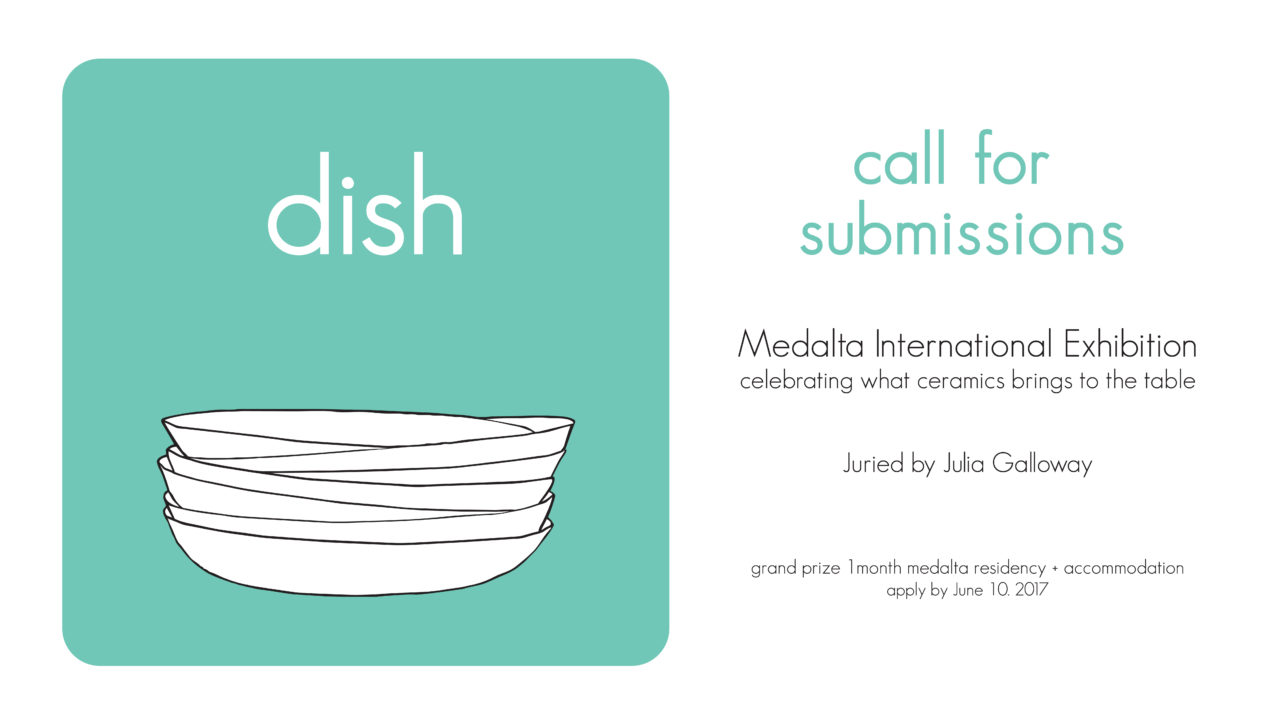 'dish': Celebrating what ceramics brings to the table
We are also very excited to announce the talented Julia Galloway as our juror for this year's exhibition (http://juliagalloway.com/). We couldn't think of anyone else we'd rather have on board for this year's theme, as Julia brings a lot to the ceramics table as an educator, ceramic artist and community builder.  Julia will be selecting the pieces for the exhibition and our Grand Prize winner, of a 1 month Medalta residency + accommodation.
Apply online at www.medalta.org/dish from April1st to June 10th 2017.  Please click for DISH SUBMISSION GUIDELINES.Successful Applicants will be notified in July 2017.
Exhibition runs from October 2017 to January 2018.