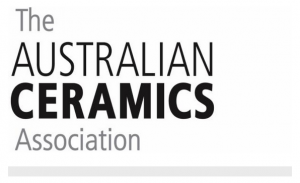 The Australian Ceramics Association Board regrets to announce the resignation of Claire Atkins as Editor (Content) of The Journal of Australian Ceramics. We are grateful for her contribution to the magazine this year and for the changes that have been implemented. We thank Claire for the hard work, enthusiasm and creativity she has put into the role, and wish her all the best in her career, both in ceramics and as a writer and editor.
Position Vacant: Editorial Assistant
The Journal of Australian Ceramics
Applications close 5pm, Monday 18 December 2017.
OVERVIEW
The Editorial Assistant (EA) reports to the Editor.
The EA will support the Editor to administer and plan The Journal of Australian Ceramics.
The EA will need to prioritise deadlines so magazine copy is always accurate, original and relevant.
The EA needs be able to deliver exceptional and informative content to meet audience preferences.
RESPONSIBILITIES
Collaborate with the Editor to research and plan new articles
Commission articles
Liaise with artists, authors and photographers to ensure deadlines are met and changes to content are approved
Write and edit articles
Proofread and check articles for accuracy
Choose supporting material – images and illustrations
Work closely with the Editor and graphic designer on layout of articles and pages
Follow current events and developments and suggest original ideas
Use social media to draw attention to articles
Provide administrative support to the Editor
REQUIREMENTS
Understanding of ceramics from an aesthetic and technical point of view
Relevant previous employment  and/or employment experience
Excellent computer skills – word processing (Microsoft Office) and image processing
Understanding of deadlines and the ability to work to an inflexible deadline
High level writing skills and a good command of the English language
High level attention to detail
Ability to work in a team and with a management board
Ability to work unsupervised and to initiate ideas
Ability to prioritise and multi-task
Familiarity with social media platforms
Ability to work flexible hours over any 4 month cycle (per Journal publication). Weekly hours could range from 0 hours to 40 hours depending on the time in the cycle of production and publication.
Ability to work in Sydney
DESIRABLE SKILLS
Tertiary arts training, high level interest in contemporary Australian ceramics, specifically, and the arts in general
REMUNERATION
The position is offered on a contract basis; approx. $6000 per issue (3 issues per year); 4-month probation period; 12-month contract
APPLICATIONS
To apply, please send an email to mail@australianceramics.com, ATT: EDITORIAL ASSISTANT POSITION, outlining how you meet the requirements of this position, along with a 1-page CV/resume.
Applications close 5pm, Monday 18 December 2017.
If you require further information about the position, please contact me by email, mail@australianceramics.com, giving your name and best contact details.
Regards,
Vicki Grima
Executive Officer, The Australian Ceramics Association
Editor, The Journal of Australian Ceramics
E: mail@australianceramics.com
T: 1300 720 124; 0419 250 282