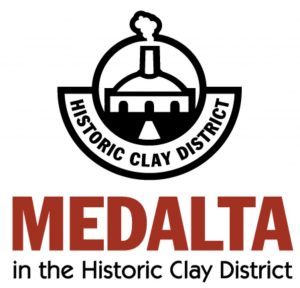 If you're a ceramic artist who is looking for your dream job, you've found it. Medalta is an amazing place to work and to create! Ok, we may be a little biased, but if you know what quartz inversion is, you should definitely send in your resume. How about the difference between oxidation and reduction? Then you're who we're looking for – A full time Studio Technician for the Medalta International Artists in Residence program.
Major Duties and Responsibilities:
The successful candidate will be responsible for the day-to-day operations of the Shaw International Centre for Contemporary Ceramics. These duties include, but are not limited to:
o Material Management.
o Communication with resident artists, students, and staff.
o Operation and repair of studio equipment.
o Facilitation of educational experiences
o Maintaining a healthy and creative studio environment.
Necessary Requirements:
o At least three years working in a professional studio environment
o At least a bachelors degree with a major in ceramics
o Highly evolved organizational skills with attention to detail
Wage: This is a full time permanent position. Medalta offers a competitive wage and benefit program. In addition, a fully equipped studio is provided at the Shaw International Centre for Contemporary Caramics
To Apply: Please send Cover letter and resume by mail, fax or email to Darla@medalta.org with the subject line Studio Technician. Competition closes September 17, 2018.