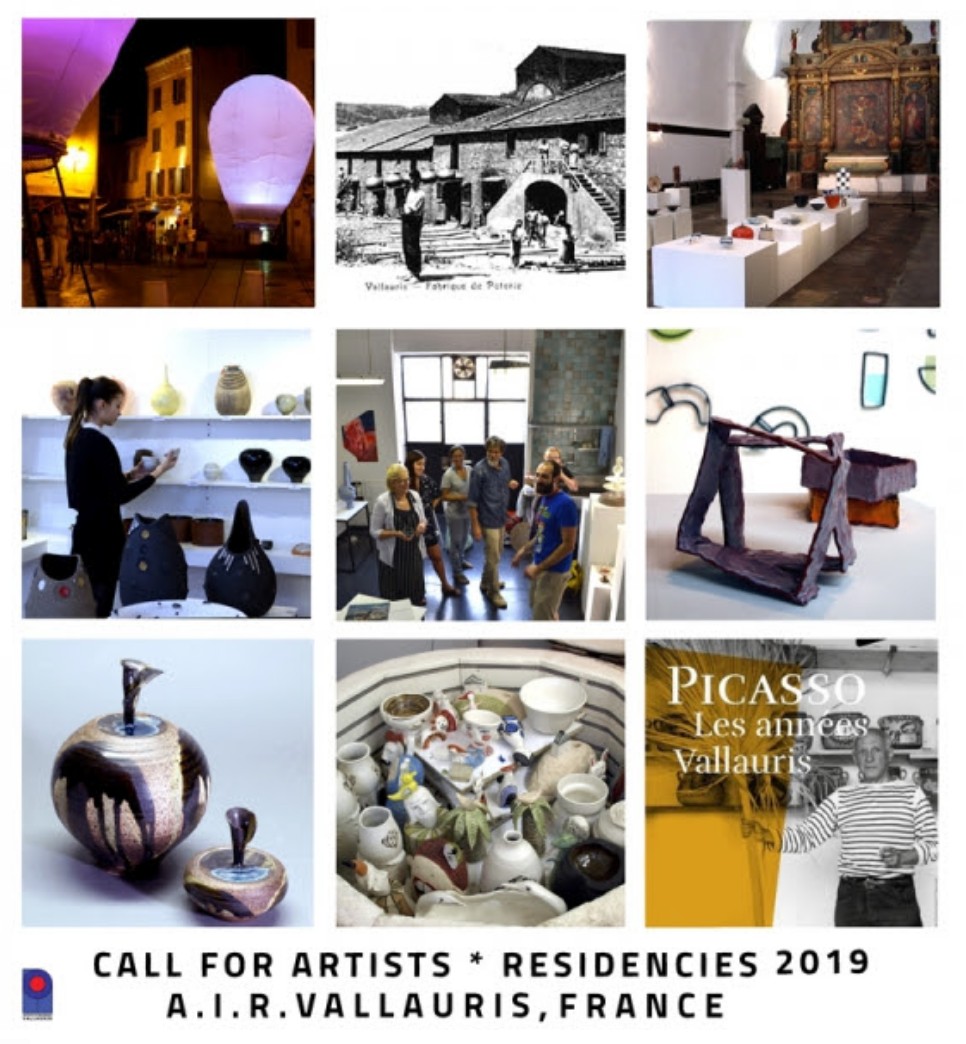 Our schedule for 2019 is now available and we are currently accepting applications for both the Standard and the Atelier Tremplin residencies.
Standard Residency
For the past 17 years A.I.R. Vallauris welcomes international artists from all horizons to meet and collaborate with local artists and to research, create and exhibit new work in an unique environment.
Session I : Tuesday, 19 February 2019 to Friday, 22 March 2019
Session II: Tuesday, 9 April 2019 to Friday, 10 May 2019
Session III: Tuesday, 21 May 2019 to Friday, 21 June 2019
Session IV: Tuesday, 2 July 2019 to Friday, 2 August 2019
Session V: Tuesday, 3 September 2019 to Friday, 4 October 2019
Session VI: Tuesday, 29 October 2019 to Friday, 29 November 2019
Atelier Tremplin
The "Atelier Tremplin" is specifically formulated for recent graduates of art and ceramic schools; under graduates or graduate curriculum. The goal of the Atelier Tremplin is to provide a staircase for new graduates that will assist them in making their advancement into increasingly skilled and competent practice. Provision of housing, study space, opportunity for community engagement and for public exhibitions of the culmination of individual creative skills are essential components of the programme.
Winter session: Monday, February 18, 2019 to Friday, May 10, 2019
Spring/Summer session: Monday, May 13, 2019 to Friday, August 2, 2019
Fall Session: Monday, September 9, 2019 to Friday, November 29, 2019
We accept applications throughout the year. Upcoming application submission deadlines include: 31 October, 2019 and 30 November 2018. As we give priority according to application dates, we encourage you to submit your application as soon as possible.
To request more information please email us at: contact@air-vallauris.com