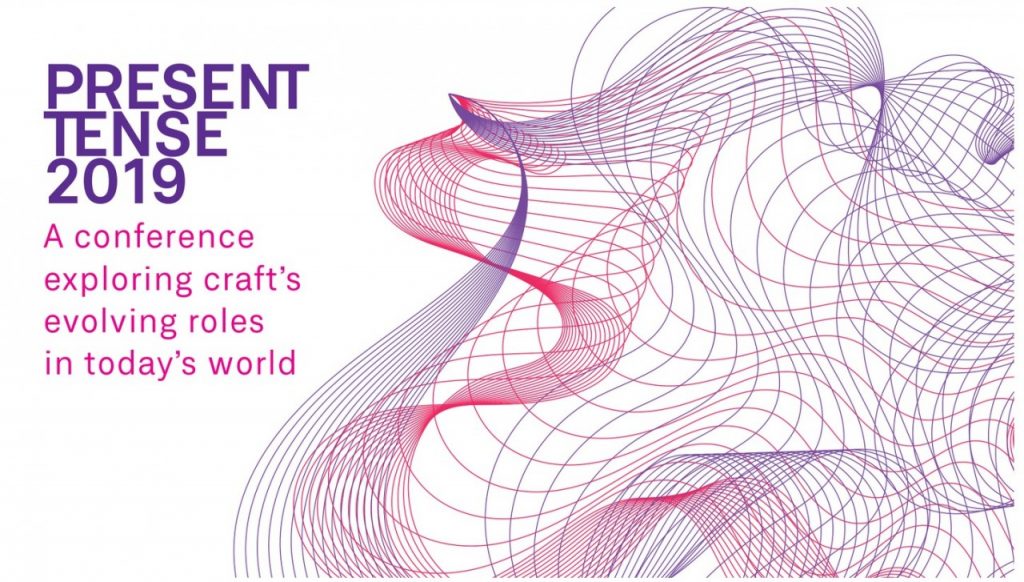 October 10 – 12, 2019
Loews Hotel, Philadelphia
As craft organizations are evolving, artists are innovating, and the definition of craft is expanding, the need for conversation about craft's meaning, impact, sustainability, and relevance is more important than ever. That's what we'll explore at "Present Tense: 2019," three-day gathering about craft's evolving roles and relevance in today's world.
We'll hear from an exciting lineup of speakers from diverse professions who will tackle timely questions and ideas. How do other fields borrow and incorporate the tenets of craft, and what can we learn from them in return? How does craft inspire and create communities? How do handcrafted objects and acts of making shape our identity, connect us, and influence how we see the world?
We'll experience Philadelphia, an educational and creative hub for craft and a case study for the way in which creative practices influence a whole community. You'll encounter that first-hand on tours of local artist studios, museum collections, and more.
And we'll come away with a shared experience, new connections, big ideas, and a path forward. Sounds like a conference you don't want to miss, right?
Early-bird registration opens on January 22, 2019. Stay tuned for more details!
Rates: Members $335 / non-members $350 / students $200
Hint: Now's a great time to become an ACC member and save!
Find out more HERE