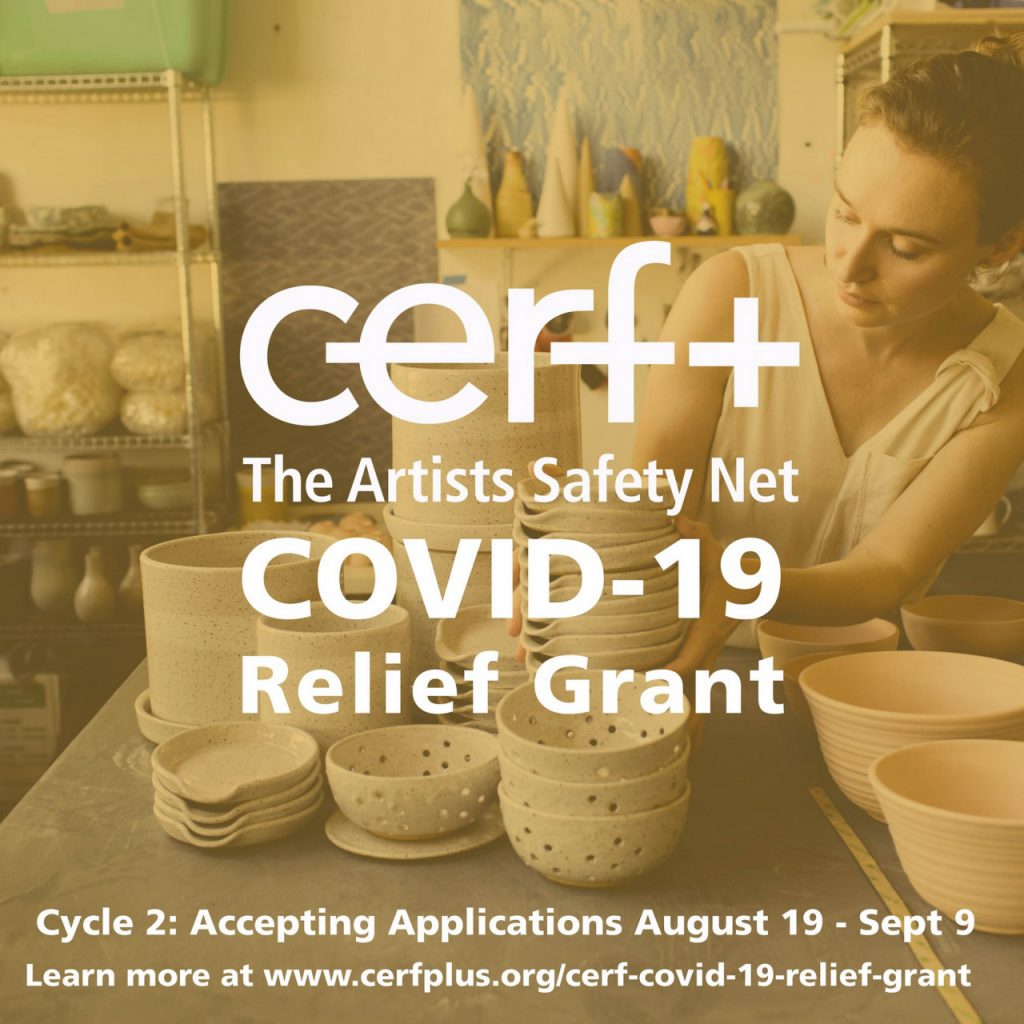 GRANT OPPORTUNITY: If you are artist working in a craft discipline (or you know of one) who has been affected by COVID-19,
CERFplus is here to help.
We're now accepting applications for the second cycle of our COVID-19 Relief Grant Program. This program will provide one-time $1,000 grants to artists working in craft disciplines who are facing dire circumstances due to food, housing, and/or health insecurities. Here's the link!
https://cerfplus.org/cerf-covid-19-relief-grant/
Priority will be given to eligible artists who have traditionally been underserved by the grantmaking community, including people of color and folk and traditional artists. The deadline for the second cycle is September 9 at 5:00 P.M (ET).
Pictured: Rachael Scharf of RachaelPots Kitchen
Rachael is a studio potter and ceramic artist who received a Get Ready grant from @CERFplus to purchase a ceramic grade HEPA vacuum for her studio.