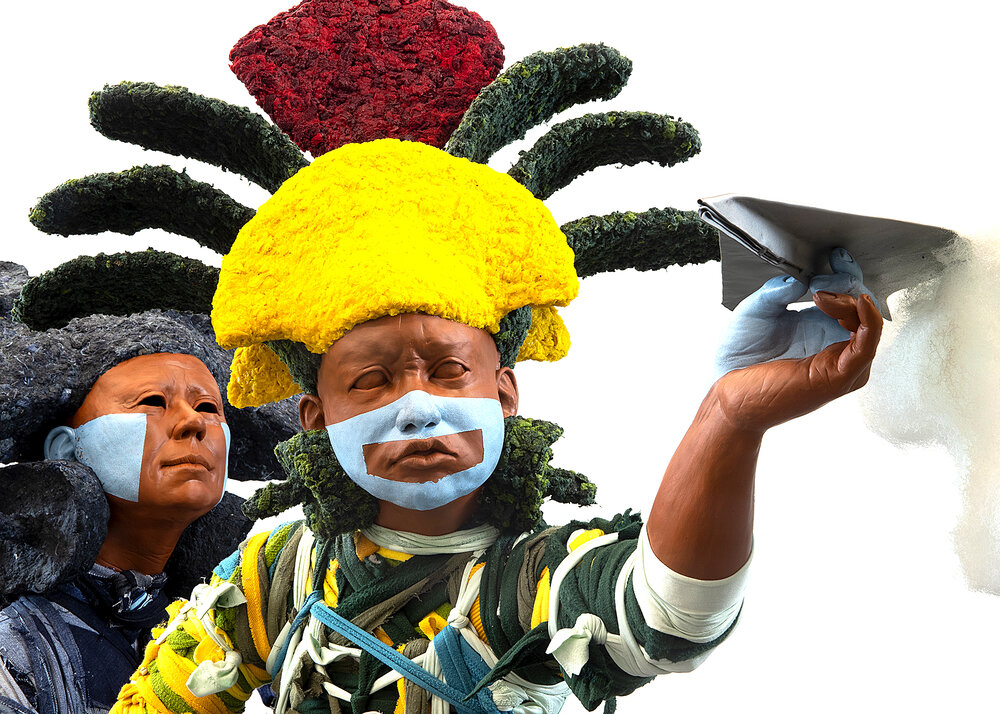 Join Jonathan Christensen Caballero for an artist talk this Friday, August 6th at 7 PM at the Belger Crane Yard Gallery (2011 Tracy Ave., Kansas City, MO). Jonathan Christensen Caballero's exhibition La Gente/The People, on view in the Gallery, explores themes of race, class, familial ties, and labor issues.  Jonathan will discuss the inspiration and multiple layers of meaning in his work, and the technical aspects and materials used to create his life-sized, mixed-media sculptures.
This presentation is free and open to the public.  Hors d'oeuvres and beverages will be provided. Please visit our website to RSVP and for our most updated COVID-19 safety measures.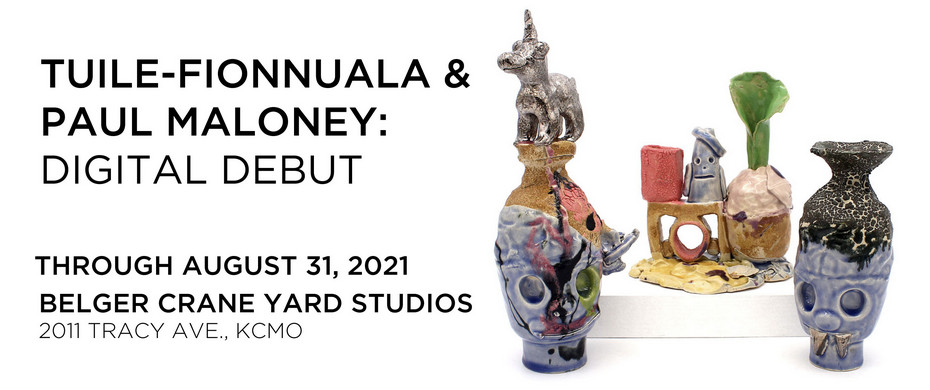 Collaborative work by Tuile-Fionnuala and Paul Maloney is on view in the Belger Crane Yard Gallery (2011 Tracy Ave., Kansas City, MO 64108) and is available online through Tuesday, August 31. The creative process for this international collaboration began in the studio of Tuile-Fionnuala, an 11-year old ceramic artist based in Ontario, Canada, where the works were given their initial shape and form.  In their wet stage, the newly formed objects were then sent to Belger Crane Yard Studio Manager Paul Maloney.  Paul contributed to the process with additional hand-building, glazing, and firing of the work at Belger. To learn more about each artist and their process, visit our website.
Tons more awesome upcoming stuff on their website! Check it out HERE.