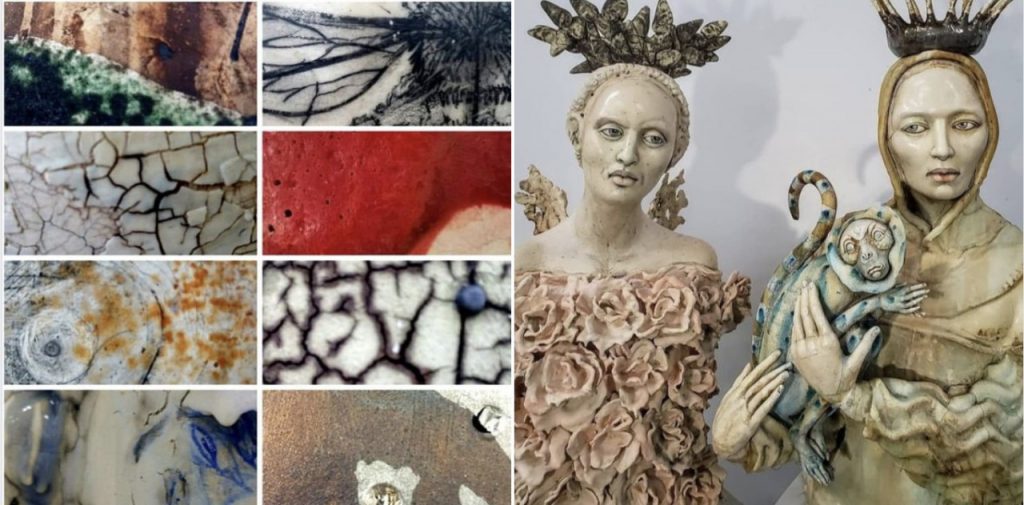 The first day our concentration will be on surfaces for wet clay and greenware. Multiple cracking techniques, painting underglaze and oxides on plaster, shellac resist etc. I will cover metal and clay as well as my fabric and slip dipping methods.
The second day we will work with finishes for bisque and post fire, glazes, oxides, graphite, metal powders, encaustic, resin etc. You will create numerous tiles which you will take home for future reference.
You can bring your own clay or use my white earthenware. Bisque tiles will be provided.
Dates: May 14th and 15th 10am – 5
Lunch will be provided both days
Cost: $400
Location: 441 Sandy Branch Rd, Bakersville NC
We have many airbnbs in the area for students to stay. If you are flying in, Asheville airport and Tri Cities airport are both approximately an hour away.
Message me if you're interested,
lisaclague@earthlink.net