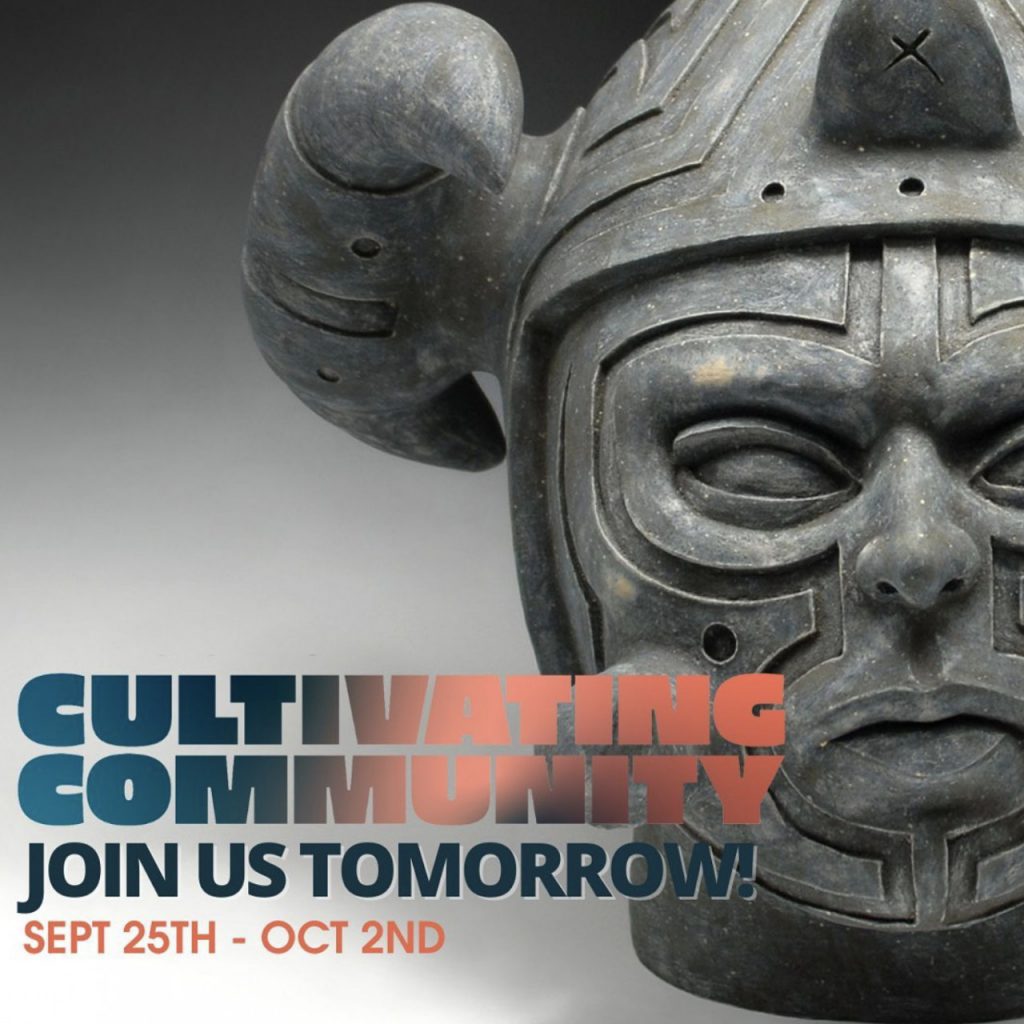 2022 Cultivating Community
Beginning with the NCECA Members' Meeting on September 25 and running through October 2, 2022, Cultivating Community is a week-long series of on-demand video presentations. NCECA is making this programming accessible at no cost, though donations will be welcomed.
Cultivating Community includes new and recently developed programming that highlights dynamic presenters and topics. From making, to collective action, leadership, and creativity, Cultivating Community explores concerns of teaching, learning, and creation to generate, expand, and sustain accessibility, inclusion, diversity, and respectful culture in the field of ceramic art and beyond.
Join us for vibrant and powerful video presentations by POT Los Angeles, Dolores Huerta, Sanjit Sethi, Virgil Ortiz, and the 2022 NCECA Emerging Artists: Claudia Alvarez, Jasmine Baetz, Jihye Han, Ellen Kleckner, Chanakarn Semachai (Punch), and Carly Slade.
Follow @NCECA on social media to stay informed about the upcoming schedule of presenters and events!