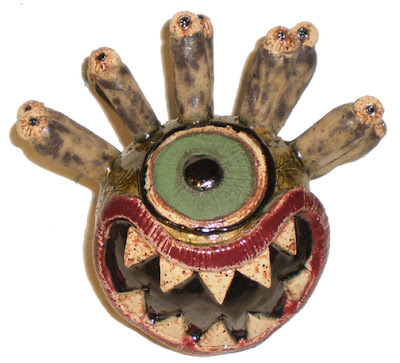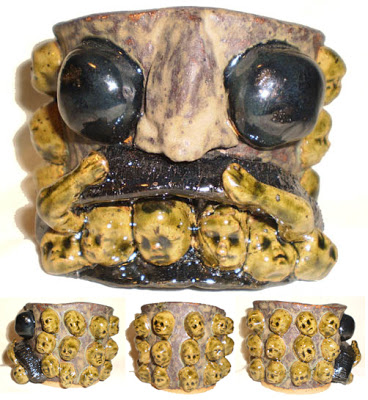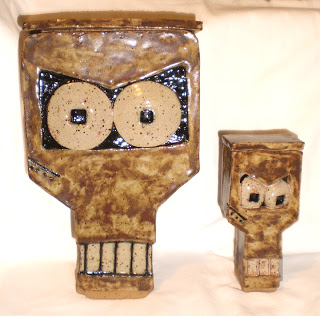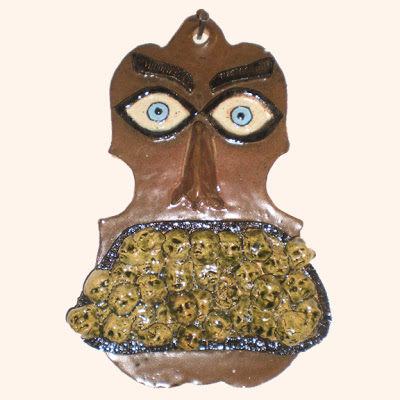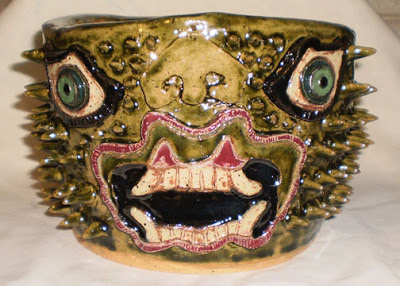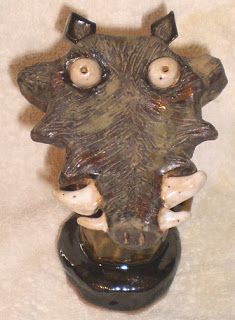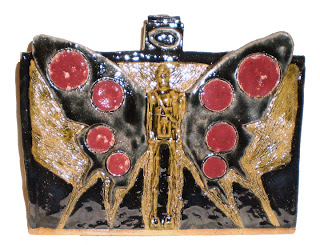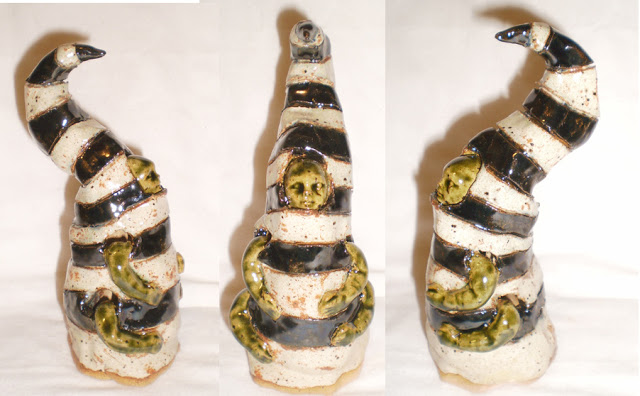 I'm a clay artist in Tucson, Arizona. I do sculpture and some hand-built
semi-functional pottery. I'm mostly
untrained and I consider my work to be Outsider art. The content of the work tends towards the macabre,
the grotesque, geek culture, odd fossils, and Judaica.
Here are a few links:

Want
to be featured as an emerging artist on musing? All you have to do is
send me some images, a brief write up if you'd like, and a
website if you have it to carole_epp@yahoo.ca If you could put emerging
artist in the subject header of the email so it doesn't get lost in my
spam folder that would be great. Thanks!