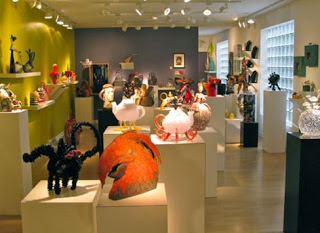 An article by Joyce Lovelace on the American Craft Council website.
Read it here.
Break new ground with the ACC! Applications are now open for our 2013 show season.
Our show artists range from seasoned makers to emerging artists and
represent the finest quality craft in the country. We encourage you to
apply if you produce original and handmade work in any of the following
categories: basketry, ceramics, clothing & accessories, decorative
fiber, furniture & lighting, glass, jewelry, leather, metal, mixed
media, paper, stone, toys & puzzles, or wood.
To learn more about our shows and what's new next year, download the 2013 ACC show prospectus. (PDF)
Applications are available through Juried Art Services. For questions with your applications, please contact Juried Art Services by emailing support@jurying.net or calling (561) 832-0480. Hours are 9 a.m. to 6 p.m. EST, Monday through Friday. For help with image preparation please visit Berman Graphics.
Please be sure to also read our terms and conditions. (PDF)
2013 American Craft Council Show Dates
Baltimore, MD at the Baltimore Convention Center
Feb. 19 (Buyer/Artist seminars)
Feb. 20-21 (Wholesale)
Feb. 22-24 (Retail)
Atlanta, GA at the Cobb Galleria Centre
Mar. 14 (Preview Party)
Mar. 15-17
St. Paul, MN at the St. Paul RiverCentre
Apr. 18 (Preview Party)
Apr. 19-21
San Francisco
"At a time when we know so little about where our stuff comes from, four innovators are demonstrating craft's potential to reconnect us to our resources."
Read the whole article on The American Craft Council's website.