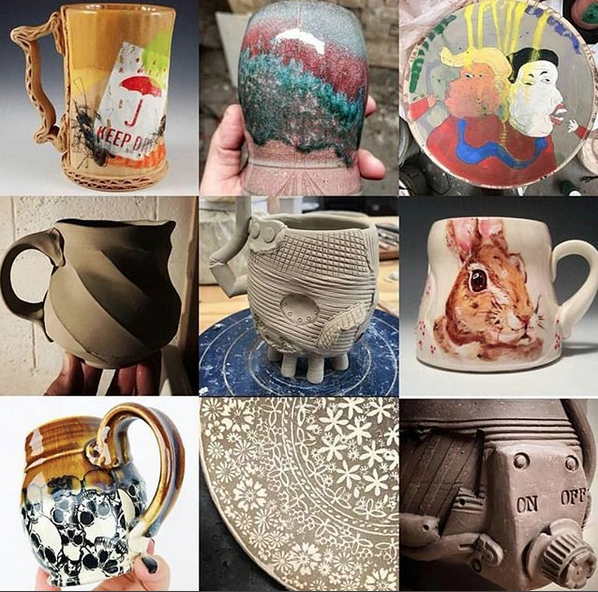 "Spring Break Clay Talks" on Tuesday April 3rd starting at 12pm EST.

There will be DUAL-live cast on Instagram with each of these talented artists throughout the day on @Kowalskipottery Each artist will demo, speak on a clay topic and share all their secrets
. Submit questions through direct message on each artist's instagram.  Huge thanks to Kevin Kowalski for organizing this. You'll be able to replay the interviews for 24 hours after the event.

12pm – Tim Kowalczyk @timsceramics "Surface Treatment"
1pm – Andrew Clark @andclark "Kinetic Clay"
2pm – Leigh Anne Thompson @elanpottery "Selling at Festivals"
-Break-
4pm – Michael Kline @klineola "Evolution in Clay"
5pm – Justin Reese @jpr_studio "Kiln Building and Communal Firings"
6pm – Zach Tate @zachtate_artist "Clay & Politics"
-Break-
9pm – Nick Sevigney @nick7e "Tool Making"
10pm – Andrew Linderman @alpottery "Vessels for Storing"
11pm – Nikki Mizak @nikkimizak "Painting on Clay"