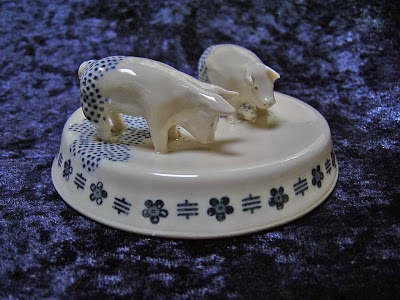 I graduated from College in 2009, spent 3 months travelling in the UK, Ireland, France and Europe last year with my husband and came back fully energised. I won an Award for my mini installation of Porcelain Paperclay at the Port Hacking Potters Group Competition last October. I have tried painting and silver work but just love the feel of getting my hands on clay.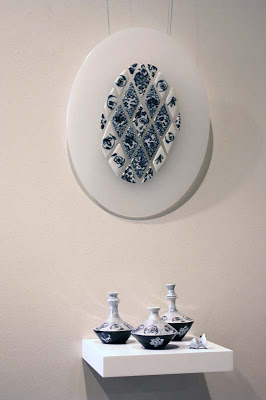 There are so many possibilities I find it hard to concentrate on one type of clay work. I love throwing on the wheel but also enjoy handbuilding or combining the two. My love of flowers shows in my decoration and living in a multi-cultural city, I also find a Asian influence coming through in my style. I use either stoneware or porcelain clays and fire in an electric kiln.
The above photos are of work in my graduation show and also one of my little pigs – my fun side.
My blogs are: http://annasceramicportfolio.blogspot.com and http://annasceramics.blogspot.com