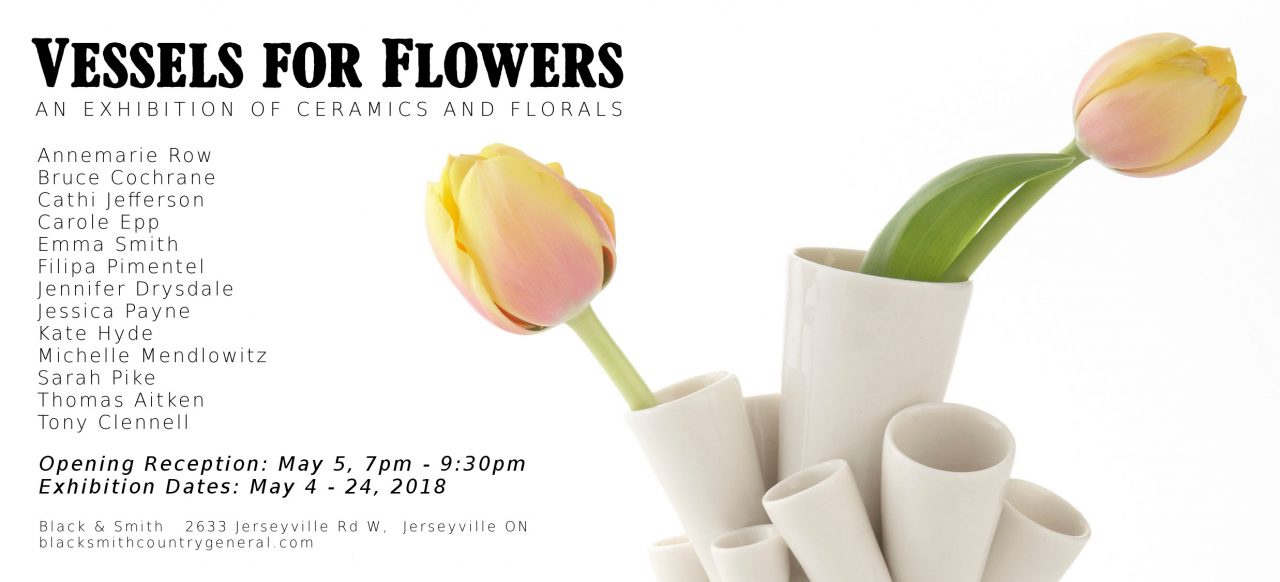 Vase above by:Filipa Pimentel
May 4 – 24, 2018


Opening Reception:

May 5 at 7pm
We're celebrating the beauty of Spring (right in time for Mother's Day) with a special showcase of our favourite Canadian ceramic artists.
Vessels For Flowers will feature the work of 12 artists working in clay, making and designing vessels to display nature's beauty. This broad range of clay vessels will show the very best that this medium can offer. From highly decorated narratives, to quiet focus on form,  the variety of work is incredible.
Invited artists include:
Annemarie Row, Bruce Cochrane, Carole Epp, Cathi Jefferson, Emma Smith, Filipa Pimentel, Jennifer Drysdale, Kate Hyde, Michelle Mendlowitz, Sarah Pike, Thomas Aitken, Tony Clennell
Local floral artist Jessica Payne of A Fine Medley will be making arrangements to accompany the flower vessels for the opening event – be sure to make it to the opening to experience this wonderful marriage of clay and florals.
Find the full details at www.blacksmithcountrygeneral.com
Works will be available in our online shop starting May 6.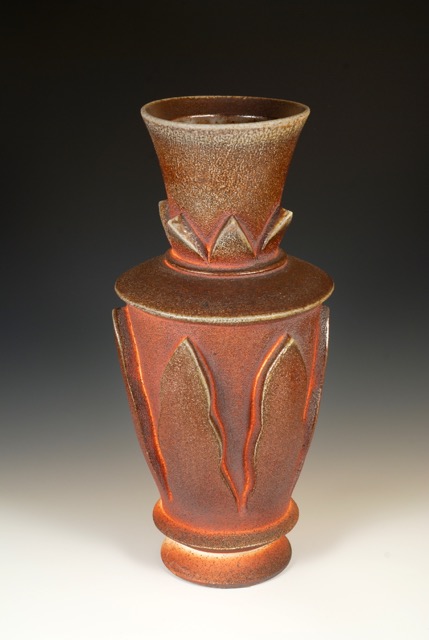 Bruce Cochrane