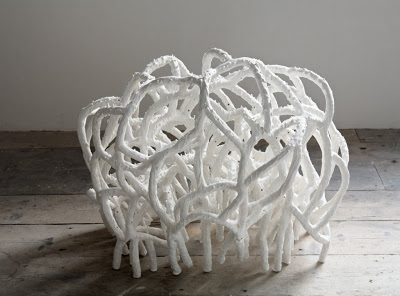 van den Heuvel, Kao-Lin
Material Matters is a major exhibition focusing on works drawn from the ANU Ceramics Workshop Teaching collection. It links a broad range of community based events which will involve all members of Canberra's ceramic networks. From professional masterclasses and open workshops, from community woodfirings to exhibitions, from guided school tours to the symposium there will be something for everyone.
International Visiting Artists include Anton Reijnders | Netherlands
Netty van den Heuvel | Netherlands
Ray Chen | Taiwan/USA
Christina Bryer | South Africa
SYMPOSIUM | MATERIAL MATTERS
Presentations by students, faculty and artists on the nature & meaning of their material research. Submissions for papers (20mins) are invited – please contact Janet DeBoos | ceramics@anu.edu.au Friday 19th August 6-8pm Exhibition opening / Reception
Saturday 20th August 10am – 5pm Keynote speaker Anton Reijnders
Sunday 21st August 9am-12pm & 1 – 3pm Open Studio Cost $55 gst incl (includes reception & Saturday lunch $30 gst free (Full Time secondary and tertiary students)
WORKSHOPS
Ray Chen | Material expression (presentation and demonstration)
Thursday 4 August 10 – 4pm
Cost: $66 gst incl
In this demonstration workshop on the expressive use of clay, Visiting Artist Ray Chen (USA) will lead students to examine the potential of clay to describe emotion and feeling, whilst considering the sculptural requirements of 3-D objects. His work on the theme of Mother & Child will also be discussed and aspects of its making explained.
Joanne Searle | Transferring – transfer printing on clay
Saturday 6 August 9 – 1pm
Cost: $33 gst incl
This one day workshop will cover various 'print on clay' techniques including plaster monoprints, fabric & tissue transfer as well as low-tech etching. These printed surfaces will be applied to both wheel thrown and hand built forms. Various methods of treating the surface at the raw, bisque & high firing stages will be covered. Tiles and materials will be provided at cost.
Janet DeBoos | I can see clearly…
Sunday 7 August 9 – 1pm
Cost: $33 gst incl
A good clear glaze- although often seen as the simplest of ceramic surfaces- is frequently difficult to achieve. This workshop will examine the reasons why a glaze is not clear, how to make it clear, and how clear glazes can be adjusted for different temperatures. Demonstration materials and tiles supplied at cost.
Anton Reijnders | Thinking through making (terra sigillata)
Tuesday & Wednesday 9 & 10 August, 9am – 1pm Cost $66 gst incl
In this workshop- the renowned Netherlands author of 'The Ceramic Process' (A&C Black) will ask "What makes a good terra sigillata? On the basis of practical tests students will find out how to make and apply terra sigillata and moreover learn about the mineralogical makeup of clay. Materials supplied at cost. Student should bring no less than 100gs of dried, pulverised clay to the workshop- preferably gathered locally- but could be any dried commercially available body.
Netty van den Heuvel | Dialogue in 3 Dimensions (mixed media workshop)
Thursday & Friday, 11 & 12 August 9 – 1pm & 2 – 4pm
Cost: $110 gst incl
An exploratory workshop in three dimensions, using clay, and found objects, as well as an enquiry into the potential of combining clay with other materials such as silicone. Students will be invited to go through a series of structured exercises in finding, looking and making
Greg Daly | Alchemy- lustre glazes
Saturday & Sunday, 13&14 August 10 – 1pm
Cost $66 gst incl
This two day workshop with acclaimed glaze maestro Greg Daly (author of Lustre- A&C Black- due to be released early 2012) will cover all aspects- making, applying and firing- of that enigmatic ceramic surface -lustre.
Four different ways of achieving this surface will be explained- pigment lustre, lustre glazes, resin lustres and fuming. Materials will be provided at cost.
Christina Bryer | Working with porcelain from a non traditional angle
Thursday 18 August 10 – 4pm
Cost $66 gst incl
This demonstration workshop will attempt to unravel the three interwoven aspects of Christina's work and examine them in the light of the following themes:
Art & Design (inspirations and influences), Geometry (Aperiodic Tiling and Sacred Geometry, from Plato to Penrose and back again) and Technical Explanations (working with porcelain in a non-traditional way)
(Note that all workshops are subject to minimum numbers to run, and will be cancelled with less than five participants. There are also a ton of exhibitions and other events taking place. Please visit their website here for all the details and make sure to attend if you can, sound like a good one!