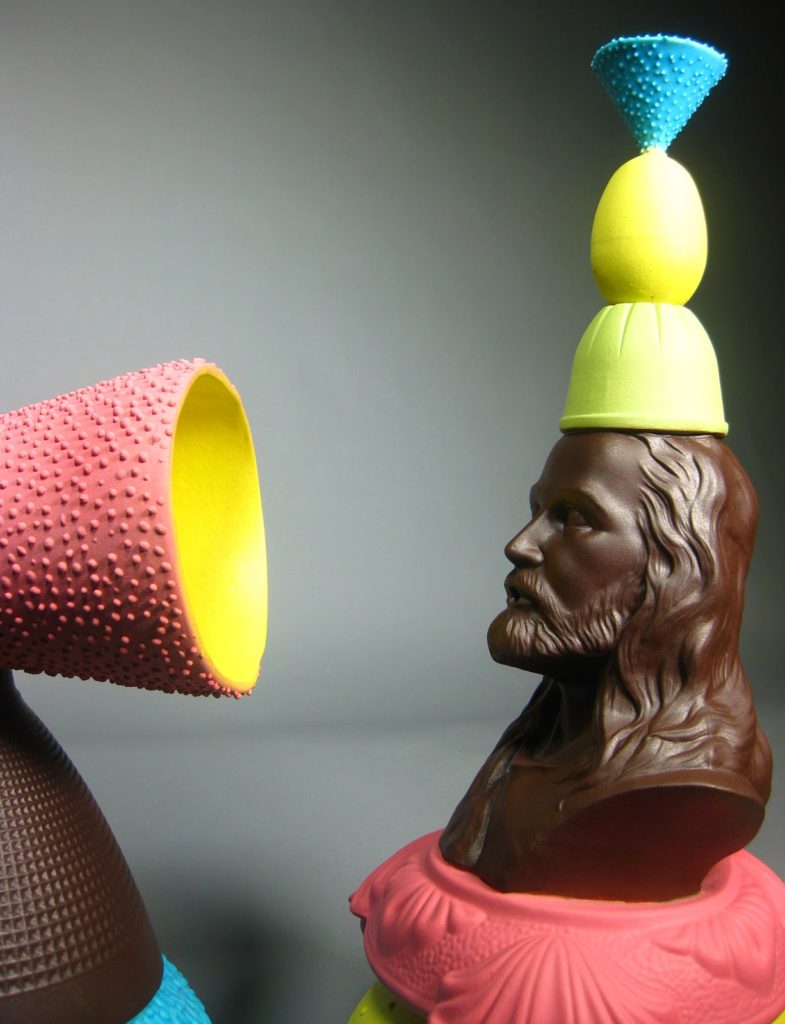 Opening Reception: 4:30 to 6:30pm, Thursday, April 10 with Gallery Talk at 5:30pm
The Gallery at Penn College
One College Avenue 3rd Floor, Madigan Library
17701 Williamsport, PA
United States
Dates:
Apr 8, 2014 to May 4, 2014
"Neverwhere
and Nowhere" is an assemblage of collected objects; the primary
interest is transforming the familiar, disposable, and trivial into the
mythic and fantastical. Rubin explores the wonderment of magical
thinking and the charm of constructed forms and ornate contraptions. The
conical shapes of her ceramics allude to a function of channeling,
transmitting, or filtering, and reference conical forms that imply
communication: voice pipes, megaphones, dunce caps, gramophones,
steeples, and satellite dishes. Through process, she tries to satisfy
her curiosity for sumptuous fluid surfaces, and ideas of accumulation
and myth. Utilizing the amorphous properties of clay and exploring its
inherent materiality, she creates fanciful objects that feel both
familiar and alien.
Tammie Rubin was born in Chicago, Illinois. She
completed her MFA in Ceramics at the University of Washington, and
received a BFA in Ceramics and Art History from the University of
Illinois, Urbana-Champaign, where she is now an Assistant Professor of
Ceramics & Foundations. Her work has appeared in Ceramics: Art &
Perception and Ceramics Monthly.
There will be a "Meet the Artist"
Reception on Thursday, April 10, from 4:30 – 6:30 p.m. with a gallery
talk at 5:30 p.m. The gallery will be closed from April 18 to 20.
http://craftcouncil.org/event/tammie-rubin-neverwhere-nowhere