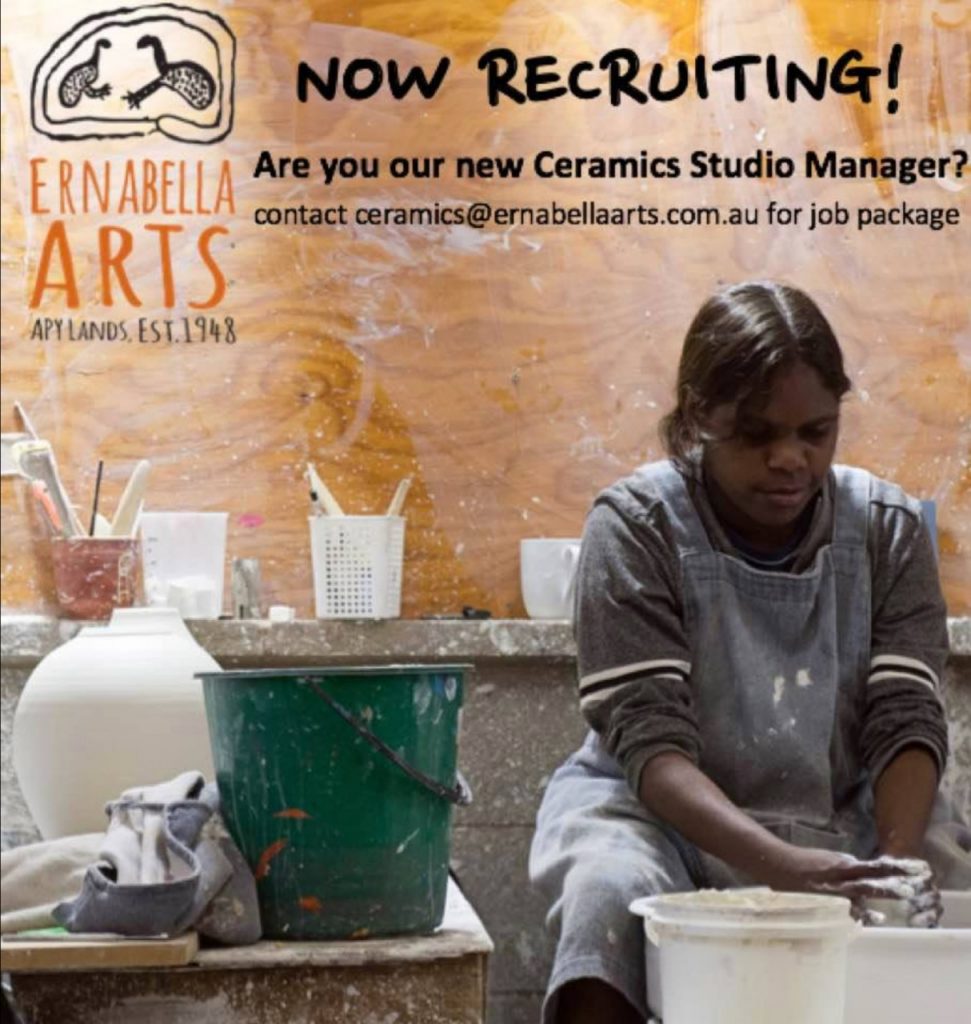 Do you want the opportunity of a lifetime? Are you ready for an incredibly special, life-changing experience?
Ernabella Arts is seeking a full-time Ceramics Studio Manager, starting mid-May 2021. Write to ceramics@ernabellaarts.com.au for the full position description and details.
Applications close 5pm, 19 March 2021.
This is a unique and exciting opportunity for a Ceramic Studio Manager who would like to experience life in a remote Indigenous community. You will need to be highly motivated, have both ceramic and management skills, together with a highly developed sense of aesthetics and technical experience in making a variety of ceramics. Respect and understanding of cross-cultural environment and knowledge of contemporary Aboriginal Art is also required.