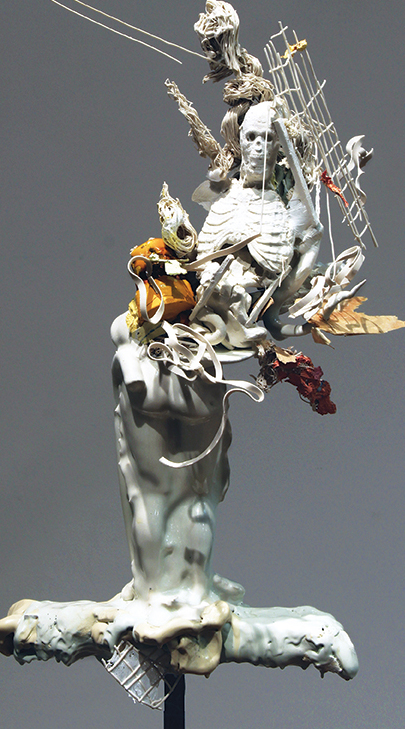 • Phoebe Cummings, Benjamin DeMott, Janet Macpherson, Meghan Smythe. Curator: Linda Swanson •
Vernissage : Thursday, October 27, 2016 at 6 pm
Exhibition : October 28 to November 26
Artists and Curator Exchange: Friday, October 28 at 7 pm
Épisode is curated by invited artist/curator Linda Swanson.
The exhibition features four artists whose works speak not only to
excellence and innovation in ceramics, but to its relevance as a
discipline that allows for a specifically corporeal, embodied
articulation of contemporary human experience. Swanson's choice of
artists — Phoebe Cummings (Stafford, UK), Benjamin DeMott (Chicago,
U.S.), Janet Macpherson (Toronto, Canada) and Meghan Smythe (Los
Angeles, U.S.) — has resulted in an inspiring, materially seductive
exhibition. Indeed, there is something collectively subversive about
their work – subversive in the sense of undermining staid narratives,
restrictive tropes, or assumptions about our perceived reality. Each
artist recognizes the historical heritage of ceramics, yet offers a
highly original and imaginatively provocative vision. Épisode is the second of five biennales taking place between 2014 and 2022.
Gallery Hours: Tuesday to Friday 12 pm to 6 pm; Saturday 12 pm to 5 pm
galeriemcclure@centredesartsvisuels.ca
www.visualartscentre.ca/mcclure-gallery/exhibitions/current-exhibition/