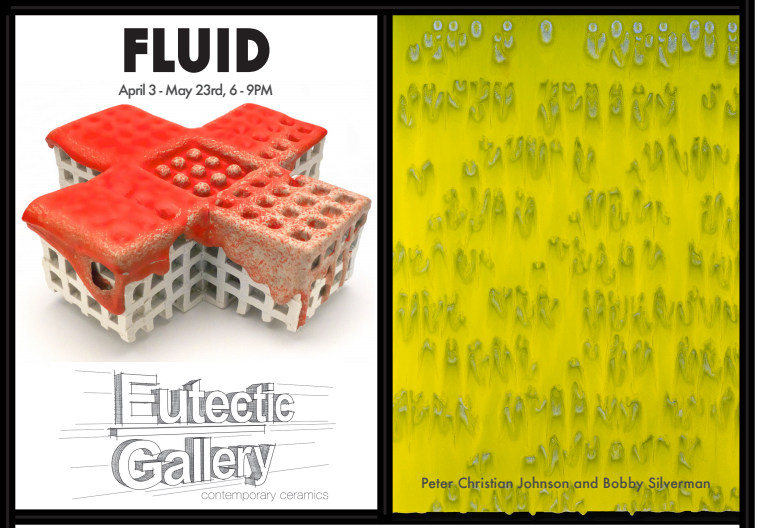 Eutectic
, celebrates new work from internationally recognized artists Bobby Silverman and Peter Christian Johnson, in our April-May exhibition Fluid. Both
artists explore the juxtaposition of structure and rigidity, and the
fluidity of the surfaces in a very different style, but both result in
lush, luminous surfaces.
Opening Reception
Last Friday, April 3rd
6:00 – 9:00 pm

This exhibition marks the first collaboration in a new friendship with the
Museum of Contemporary Craft
. Select pieces from Fluid will also be available to view at the MoCC
Gallery Store
helping raise awareness of the innovative and emerging ceramic artists
that Eutectic curates and promotes. The exhibition runs through May 23rd and can be viewed during regular gallery hours or by appointment. MoCC members are invited to use their 10% membership discount throughout the gallery.