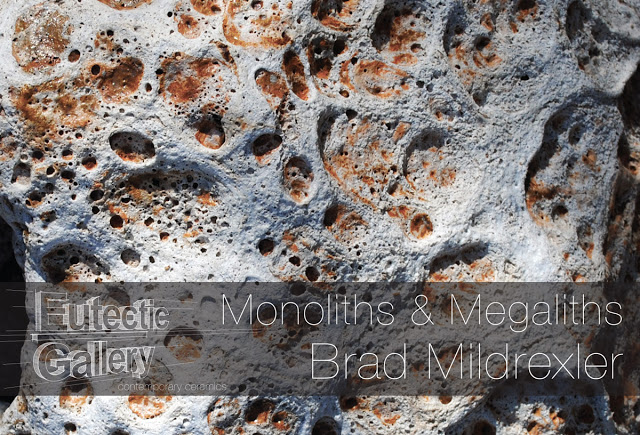 "Monoliths & Megaliths", opening
Friday, April 5th at 6pm.
Brad Mildrexler has often been called an artist's artist, relatively
unknown by the general public, but celebrated in the fine art community
for his experiments with high-fire glazes as a sort of ceramic
alchemist. Mildrexler's sculptural work is immediately recognizable for
its mass and surface texture. His investigations into the creative
process of manipulating extreme heat, earth, rock and sand,
strategically document his contributions to important developments in
contemporary ceramics.
The grand opening of "Brad Mildrexler: Monoliths and Megaliths" at the
Eutectic Gallery will begin at 6pm on April 5, 2013 as a part of the
First Friday inner eastside Gallery Crawl and will feature refreshments,
small bites and an opportunity to meet the artist. Open Thursday
through Sunday, and by appointment, "Brad Mildrexler: Monoliths and
Megaliths" will be displayed through the month of May.
Eutectic Gallery
1930 NE Oregon St.
Portland, Oregon 97232
(Entrance on 20th)