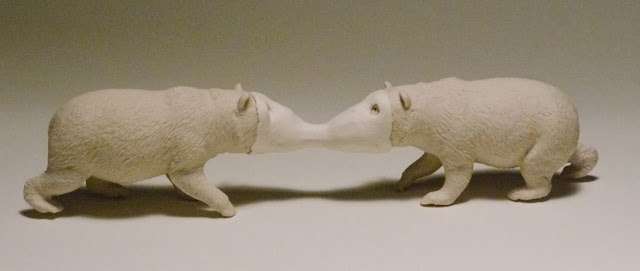 Janet Macpherson
The Canadian Clay and Glass Gallery Announces 2013 RBC and Shantz Award Winners
WATERLOO (ONTARIO) CANADA. November 9, 2013: The Canadian Clay and Glass Gallery
announced the winners of the 2013 Winifred Shantz Award for Ceramics and RBC Award for Glass at an Awards ceremony held at the Gallery on November 9. The ceremony featured keynote speaker Marie A. Côté, a Montreal artist who delivered a riveting talk about her ceramic and sound installations that evoke Canada's Arctic. This work was at the heart of her exhibition, Of Vessels and Voices, held at the Gallery June 27 to September 1, 2013.
The winner of the 2013 Winifred Shantz Award for Ceramics is Janet Macpherson. Ms. Macpherson began studying ceramics at Sheridan College. For several years, she maintained a studio practice in Toronto before going to Ohio State University where she received her MFA in Ceramics. Her new work has been exhibited extensively across the United States. In 2012, Macpherson held an artist-in-residence/faculty position at Sheridan College and is currently an artist-in-residence at the Craft Studio at Harbourfront Centre in Toronto. This award will allow her to undertake a three-month period of work and research at the Zentrum fur Keramik in Berlin, Germany.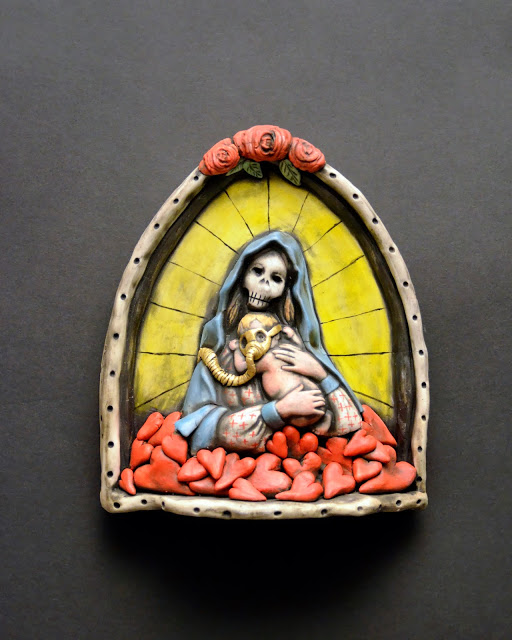 Carole Epp
Carole Epp of Saskatoon, Saskatchewan received the second prize.
The Winifred Shantz Award for Ceramics was juried by Bruce Cochrane, Jennifer Leskiw, Jessica Steinhäuser.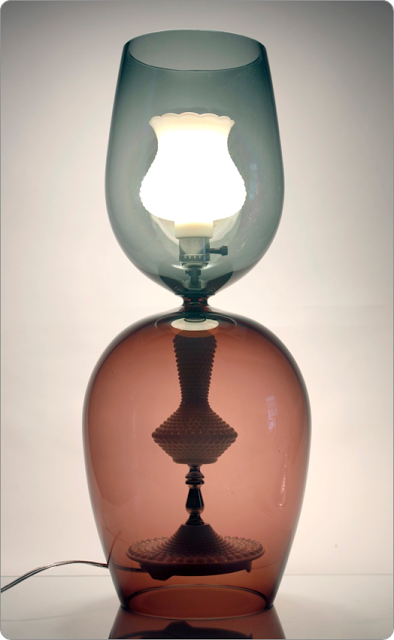 Brad Turner

The winner of the 2013 RBC Award for Glass is Brad Turner of Calgary, Alberta. Mr. Turner received his Bachelor of Fine Arts from the Alberta College of Art and Design and, most recently, his MFA from the School of Art and Design at Alfred University (Alfred, NY). Turner's work has been exhibited extensively in the Toronto area as well as at the Museum of Vancouver, SOFA New York, SOFA Chicago, Glassmuseet Ebeltoft (Denmark) and the Cheongju International Craft Biennial (South Korea). This award will enable Turner to travel throughout Germany, Denmark and Norway to visit museums and glass blowing production studios before producing new work while in residence at Glazenhuis in Lommel, Belgium.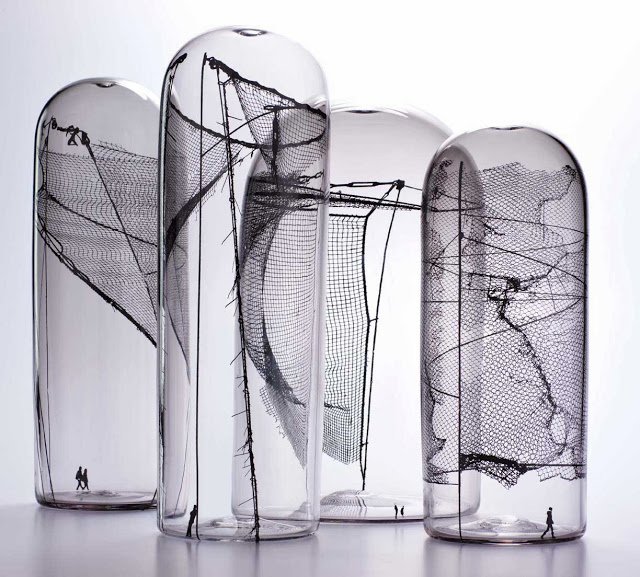 Aaron Oussoren
Aaron Oussoren of Toronto, Ontario received the second prize.
The RBC Award for Glass was juried by Susan Edgerley, Elena Lee and Tina Poplawski.