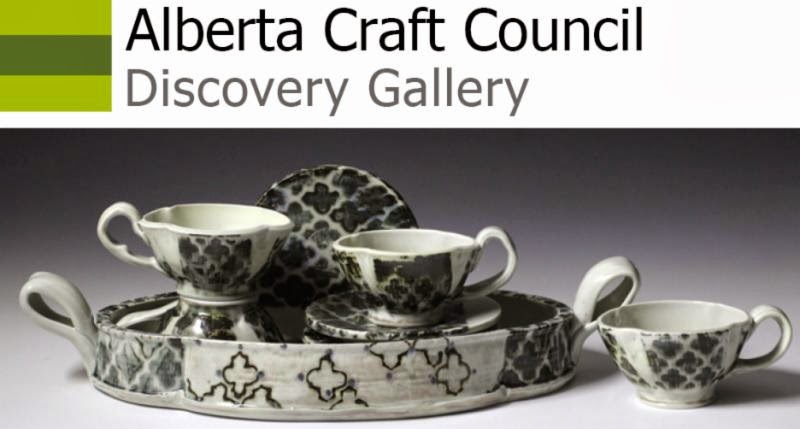 Coalescence
by ceramic artist Brenda Danbrook
March 29 – May 3, 2014
Opening Reception: 2-4 pm, Saturday, March 29
This
body of work developed out of a passion for functional ceramics and
interest in work that explores the ceramic narrative. The imagery and
pattern used as an embellishment not only fits decoratively, but is
placed intentionally to increase the sense of vitality.
In
a domestic setting a ceramic vessel has the opportunity to express a
visual experience beyond the very useful and tactile qualities. This
series honours the individual user and embraces the family by evocating
groupings intended to be used to serve a specific function and to
enhance a special event such as Sunday breakfast.

"In my daily practice, I strive to find a balance between form,
function and imagery that come together in unity to heighten an object's
utility, which placed in the hands of the user, brings an experience or
connection to their daily life."
Danbrook owns and operates a pottery studio in Opal, Alberta. In 2006,
with support from the Alberta Foundation for the Arts, Brenda began to
pursue an education in visual art as a means of expanding and deepening
her existing artistic practice in clay. She studied in Jingdehzen, China
with the Australian National University, where she received a Diploma
of Art (with high distinction). Brenda also received a Diploma in Visual
Art from Red Deer College (2010), and a BFA (with distinction) from the
Alberta College of Art + Design (2013). She has exhibited ceramics both
nationally and internationally.

Brenda's work is included in the ACC's group exhibition Potworks which
has travelled to the Yuill Gallery, Medicine Hat, and will be at Red
Deer College during SERIES this summer. Brenda's work is represented in
various private and corporate collections including the Institutions she
attended, the Canadian Consulate (Australia) and the AFA (2010). Brenda
has also been the recipient of numerous awards, scholarships and
grants, including the Illingworth Kerr and Louise McKinney Scholarships.
Coalescence runs
in the Alberta Craft Council's Discovery Gallery, 10186 – 106 Street
from March 29 – May 3, 2014 with an opening reception on Saturday, March
29 from 2-4pm.

For more information on this exhibition contact Joanne Hamel
(780) 488-6611 ext 221 | acc@albertacraft.ab.ca or visit www.albertacraft.ab.ca
ACC Discovery Gallery | 10186 – 106 Street, Edmonton, AB T5J 1H4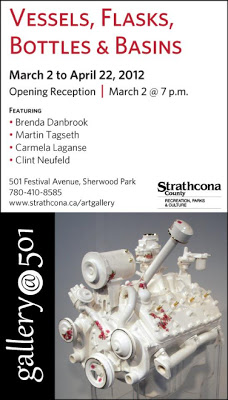 Brenda Danbrook
Martin Tagseth
Carmela Laganse
Clint Neufeld