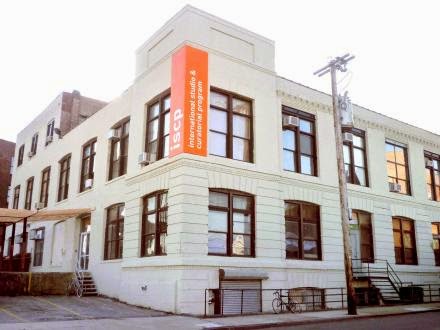 International Studio & Curatorial Program (ISCP)
Visual Arts Residency | Brooklyn, New York
Pilot Project officially launched by Creative Saskatchewan
in partnership with the MacKenzie Art Gallery will send a visual arts
professional to New York for an international residency.

PROGRAM DETAILS
Grant Amount: $12,500 (CAD)
Application Deadline: January 12, 2015 at 8:30 AM
Notification Date: January 23, 2015
Residency Period: April 1 – June 30, 2015
Learn more and download an application package here.
Creative Saskatchewan
and the MacKenzie Art Gallery are pleased to announce an exciting new
initiative to support the professional development of Saskatchewan
cultural producers working in the visual arts. This pilot project will
sponsor one Saskatchewan artist or independent curator to participate
in a fully funded three-month residency at the International Studio & Curatorial Program (ISCP) in Brooklyn, New York, in the spring of 2015.
The International Studio & Curatorial Program (ISCP)
is located in East Williamsburg, Brooklyn, in the former factory of
the Sackett & Wilhelms Lithography Company, an 18,000 square foot
building constructed in 1901. The building has 35 studios for artists
and curators, an exhibition gallery, and a project space. ISCP's
mission is to introduce New York audiences to exceptional international
artistic practices, as well as to engage communities in Brooklyn and
Greater New York City through public programs. Each year more than 100
artists and curators are in residence at ISCP. Saskatchewan's
successful applicant will take part in the programming and professional
development offered by ISCP while enjoying 24-hour access to all
facilities. Programs include significant opportunities to engage with
other international artists, curators, visiting critics, and art
dealers while experiencing the cultural amenities available in New York
City.
Founded in 1994, ISCP has hosted
over 1,900 artists and curators from more than 62 countries. Creative
Saskatchewan and the MacKenzie will join other international galleries
and cultural centers who have sponsored artists to attend the ISCP as
well as Canadian funding bodies including the Manitoba Arts Council,
Conseil des arts et des lettres du Québec, Ontario Arts Council, and
the Canada Council for the Arts.
For a full Media Release, please click here.