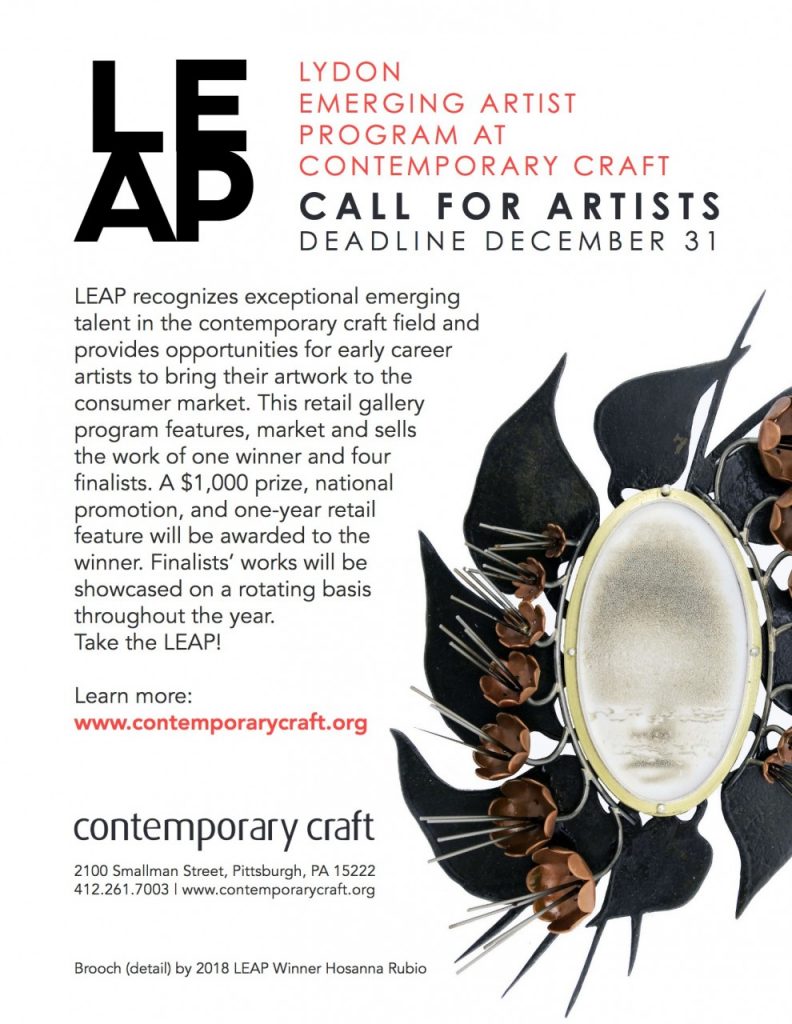 The 2019 LEAP application deadline: December 31, 2018.
LEAP Application submission link
LEAP Overview | LEAP Poster | LEAP Information Sheet
The LEAP Award was established in 2007 in honor of Contemporary Craft Director of Exhibitions Kate Lydon's 20-years of service. The program recognizes exceptional emerging talent in the contemporary craft field and provides opportunities for these early career artists to bring their artwork to the consumer market. The yearlong retail program features, markets and sells the work of one winner, who also receives a $1,000 prize, and 4 finalists.
LEAP is open to exceptionally talented graduate students and/or emerging artists who are beginning to receive recognition for their work, but are not currently represented by well-established galleries. Artists must work in craft media: ceramics, wood, metal/jewelry, glass, found materials, mixed media, fiber or a combination of these materials.
For more information, please contact Susan Hillman/Jim Ebbert at storemanager@contemporarycraft.org