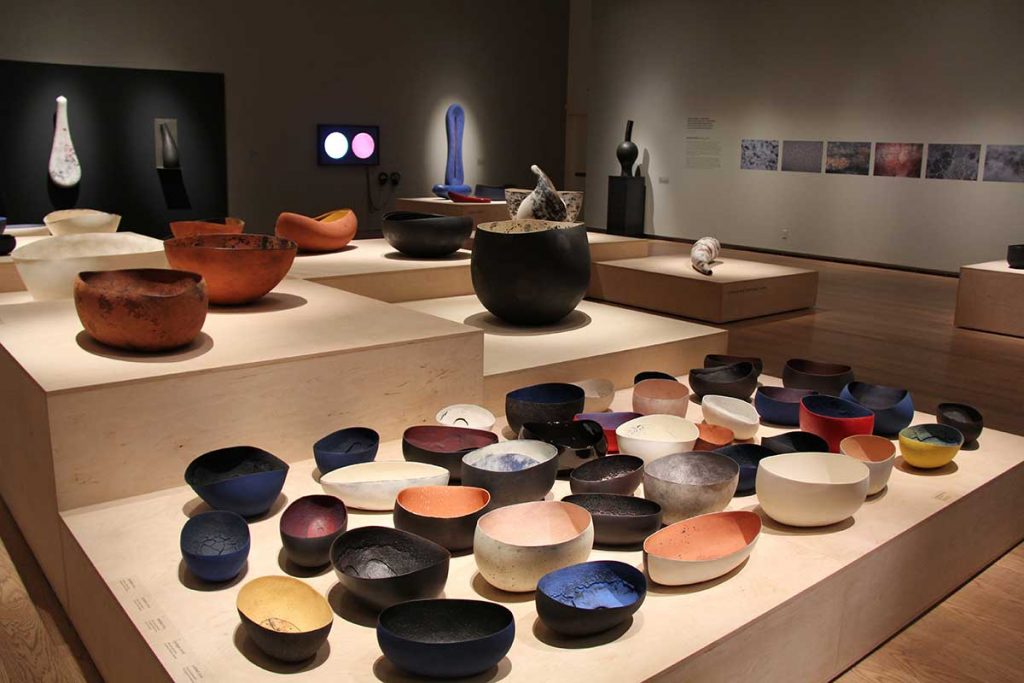 Steven Heinemann: Culture and Nature
On now till
Jan
21, 2018

Curated by Rachel Gotlieb
From the Gardiner Museum Site:
For the past thirty-five years, acclaimed Canadian artist Steven Heinemann has transformed the medium of ceramics in Canada. Working in varying scale, Heinemann explores the paradoxes between culture and nature, deliberation and chance, interior and exterior surfaces.
This first major retrospective examines Heinemann's fascinating and evolving process to reveal how he uses form, texture, pigment, and imagery to achieve his wondrously tactile bowls, pods, and other universal shapes that embody the polarities between life and nature.
Heinemann's process can stretch over months or even years, firing a piece multiple times, and reworking the surface by sandblasting, scratching, polishing, and stenciling to evoke glyph-like imagery. His studio is evoked in the gallery through an installation of sketchbooks and source material, including original photographs and a wall of ceramic test tiles. A time-lapse video shot by the artist documents a treated clay surface as it dries, warps, and cracks according to chance and calculation.
Click here to see Steven Heinemann in his studio discussing one of the works in the exhibition.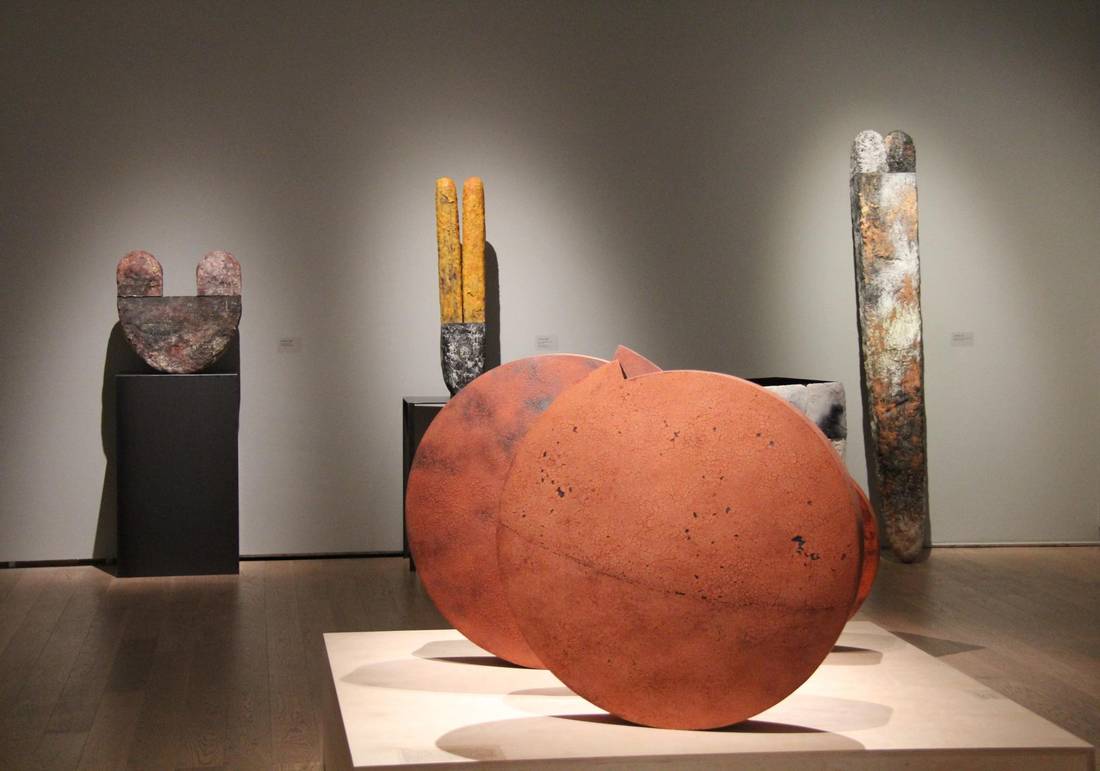 Wednesday November 8, 6:30 – 8 pm
Artist Lecture: Steven Heinemann
Steven Heinemann reflects on his career as a Canadian contemporary ceramist and how philosophies of ecology, cosmology, and ancient artifacts have inspired his work.
$15 General / $10 Gardiner Friends
Learn more
Saturday November 11, 2 – 4 pm
Steven Heinemann: Culture and Nature Exhibition Walk-Through
Join Steven Heinemann and contemporary ceramics collector Raphael Yu for a walk-through of Culture and Nature.
$30 General / $25 Gardiner Friends
Learn more
Saturday November 18, 10 am – 4 pm
Master Potter at Work: Steven Heinemann
Steven Heinemann leads an intimate observation-based workshop in our Community Clay Studio for emerging, established, and curious ceramic makers, exploring key elements of his artistic process.
$30 General / $25 Gardiner Friends
Learn more
www.gardinermuseum.on.ca/event/steven-heinemann-culture-nature/
Read more about Steven Heinemann in the Globe and Mail this week.