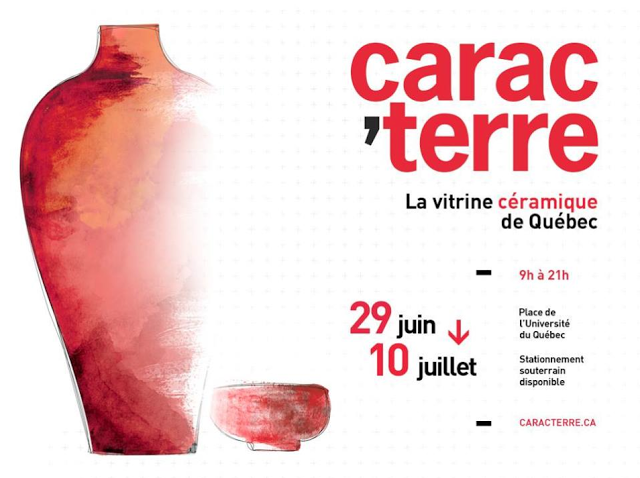 Organized by the Association des Céramistes
du Québec, Carac'Terre is the only urban ceramic event in the
province. Carac'Terre presents the largest choice of quality ceramic
ware in the region of Quebec and offers many activities.
Carac'Terre presents the work of around
thirty ceramicists who each have their very own style and techniques.
From the choice of clay to that of the firing, as well as the techniques
used, each ceramicist has a very personal identity.
Earthenware, stoneware, porcelain/ wheel
thrown, handbuilt, castware /electric, gas or wood kiln/ raku and smoked
ware: a world of possibilities…