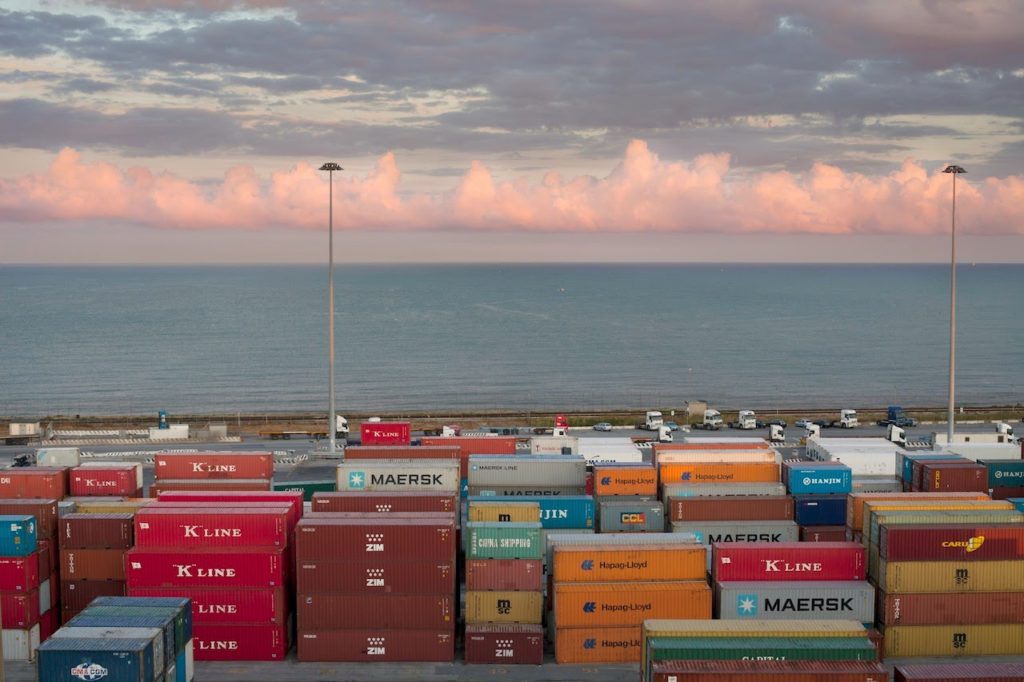 An image from Maayan Strass's 2011 series 'Freight' (image courtesy of the artist)
Fantasizing about an artist residency? It's unlikely that vision includes a cargo ship. The enormous container carriers supply 90% of everything — from the food you eat to the clothes you buy — but they aren't exactly, well, dreamboats.
Israeli photographer Maayan Strauss sees potential, though. She is launching Container,
an artist residency that will invite 12 creatives to travel along
existing shipping routes for a month. "Artists require solitude, beauty,
the natural sublime and global travel," the website explains. "They
crave extended stretches of time, free of any interruption, in order to
create new work. All of this can be found on a container ship." While
aboard, each will create his or her own body of work, which will be
shown later in a group exhibition.
"The program is also a part of my artistic practice," Strauss told
Hyperallergic. "It's a different type of artistic fulfillment from
making photographs or objects — creating something that is not
representational, rather a new situation and exchange in the world."
Find out more here: http://hyperallergic.com/167446/an-artist-residency-inside-the-hidden-world-of-a-cargo-ship/