Joshua Collinson from The Ceramic School is thrilled to partner with Melbourne based social-engagement artist, Vipoo Srivilasa, and Dr. Wendy Gers, leading international curator, to launch a registered charity: Ceramics for Charity. This fundraiser has a groundbreaking format with a prestigious, select online exhibition, professionally curated by Dr. Wendy Gers, a specially curated program of speakers & demonstrators organized by Joshua Collinson, and a global fundraising raffle of art and pottery overseen by Vipoo Srivilasa.
All funds raised will be donated to relevant organizations.
Tickets are only $10
When you purchase a Ticket:

You get one entry into the raffle for a chance to win some ceramics

You get to watch ALL of the online workshops on August 1st

You help raise money for charity!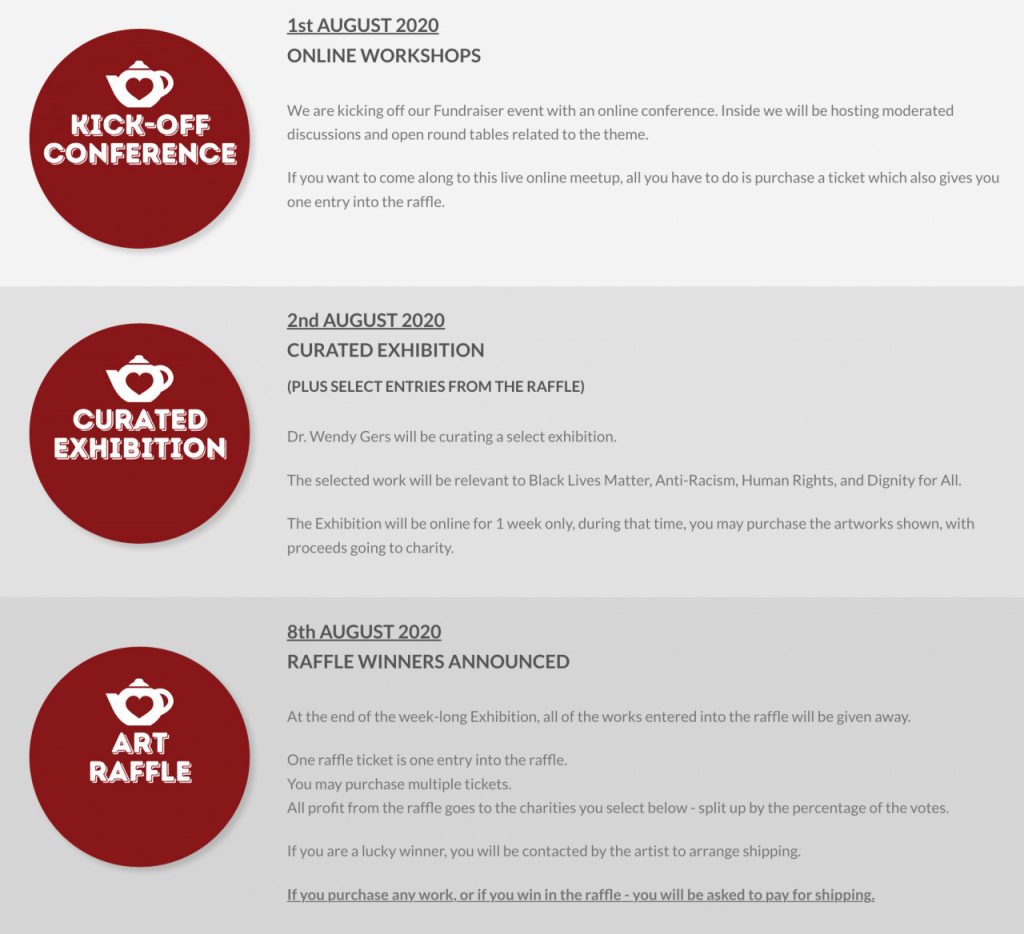 Just look at this incredible list of presenting artists!