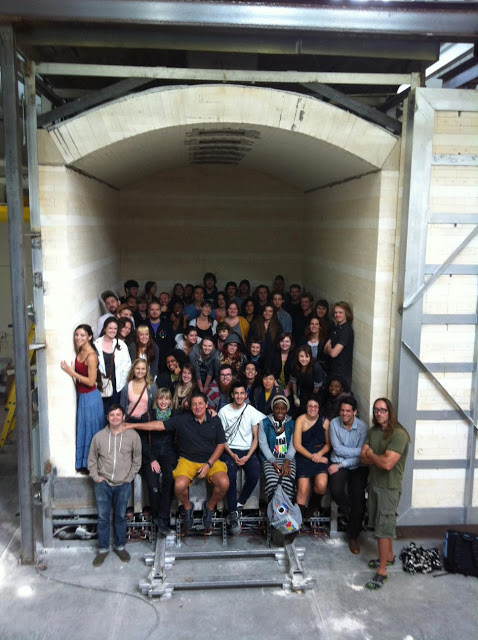 There are approx 50 people in this kiln. The kiln belongs to none other than Jun Kaneko (had to be!)
Me I'm kinda speechless. I couldn't get 50 people in my studio, none the less the kiln.
Wow.
Thanks to John Balistreri for the image and Cary Esser for sharing it on Facebook.