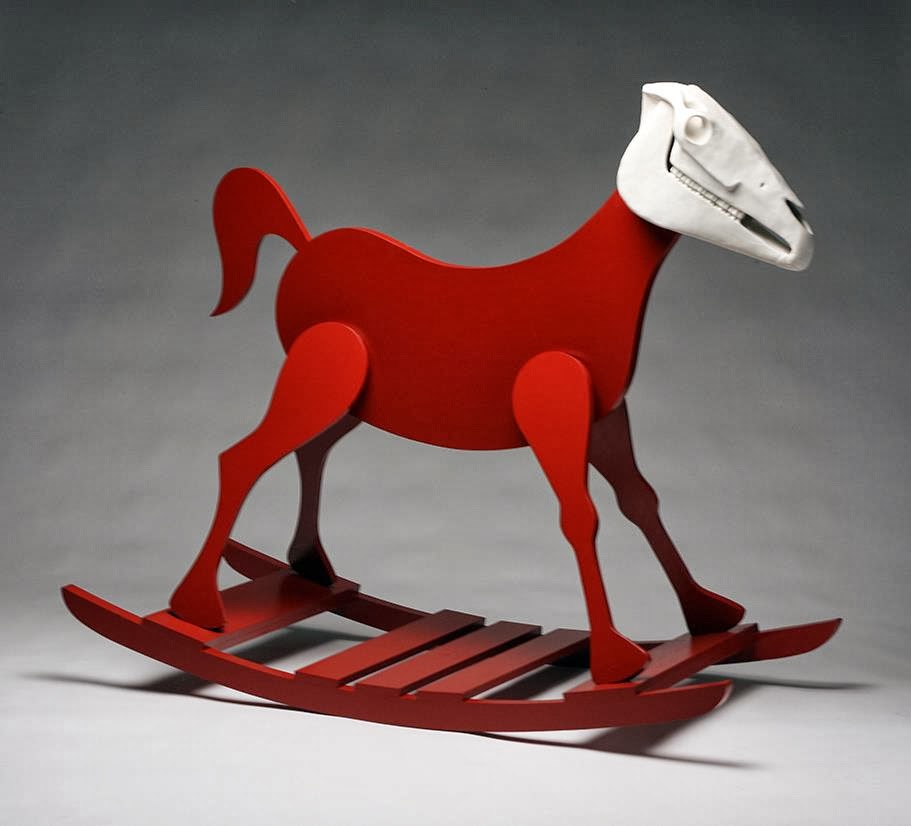 Resurrection of Gemini 2013
Porcelain, wood
51"H x 60'W x 24"D
Runs from January 26th through May 4th, with an
opening reception and artist talk from 2-4pm on January 26th.
Where are the Wild Things?, investigates the integration of non-human
animals into our own built environments, specifically the home and its
surroundings. The home can be seen as a place that functions to hold
nature at bay, keeping everything wild and unpredictable outside its
walls. However, there are always creatures that find their way in and
take up residence whether unwanted or invited. Although humans take
great measures to separate themselves from nature, and to keep the
"pests" away, we also cannot resist the need to be connected to that
which we came from ourselves. In and around our homes the evidence of
both our unease and our desire to be connected to the natural world is
everywhere, however contrived and controlled it may be.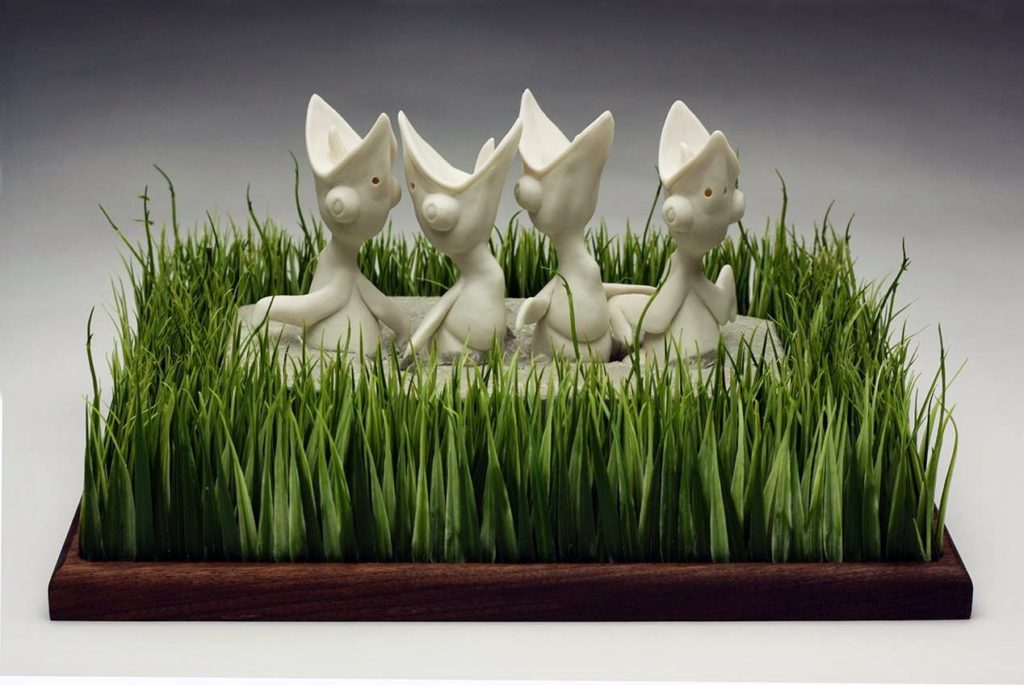 Embedded 2013
Porcelain, wood, synthetic grass
7"H x 13"W x 9"D
Embedded 2013
Porcelain, wood, synthetic grass
7"H x 13"W x 9"D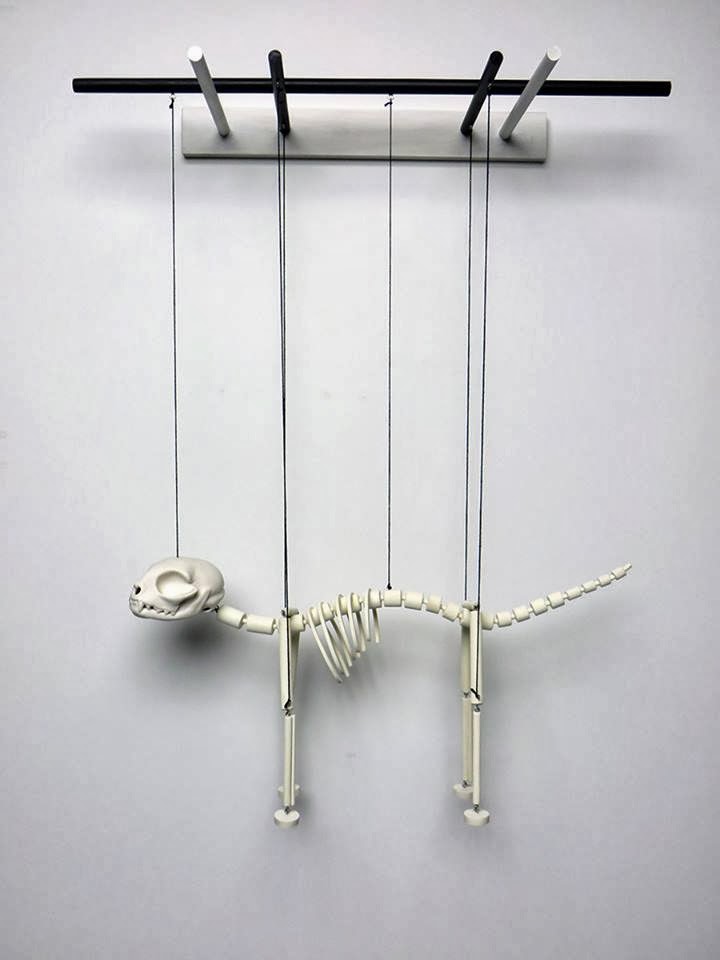 Resurrection of Fluffy 2013
Porcelain, wood, string
24"H x 20"W x 10"D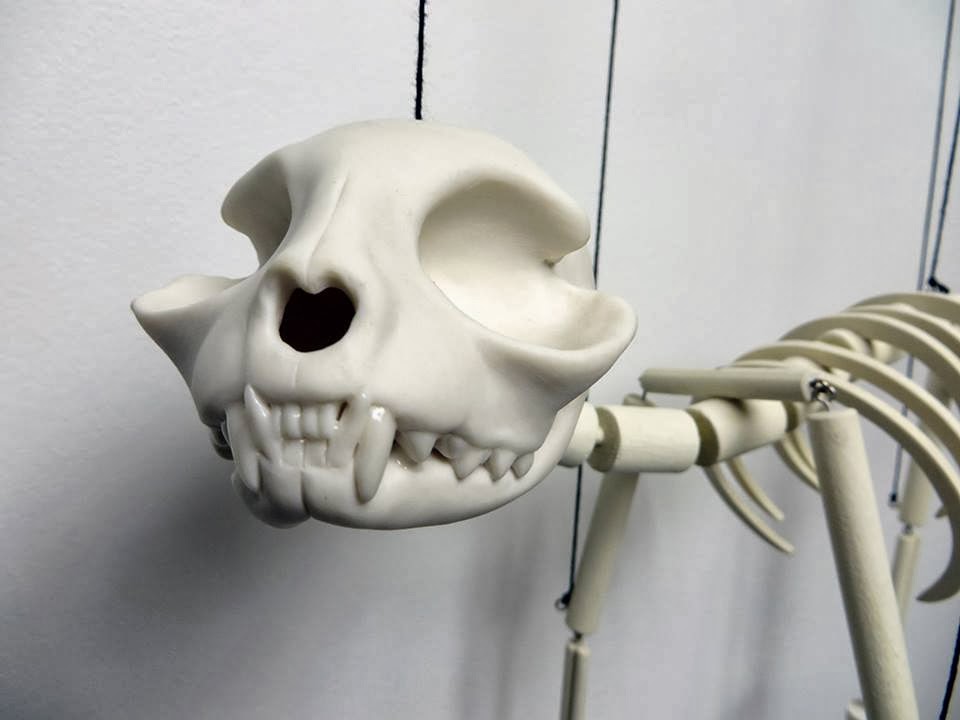 Resurrection of Fluffy 2013
Porcelain, wood, string
24"H x 20"W x 10"D
www.castellaniartmuseum.org
Address: Castellani Art Museum | PO Box 1938 | Niagara University, NY 14109-1938