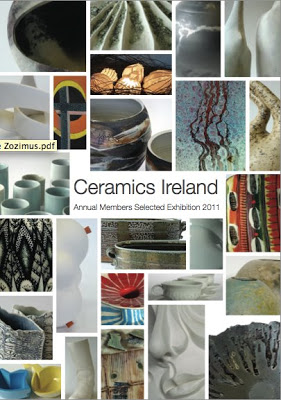 Grab a copy here.

13 June – 12 July
Coinciding with the exhibition is the publication of "Yasuhisa Kohyama: The Art of Ceramics" published by Arnoldsche. The exhibition is fully illustrated online, where you can also download a pdf of the accompanying catalogue.
During the exhibition our opening hours will be Monday to Saturday: 10am – 6pm
Erskine, Hall & Coe Ltd
15 Royal Arcade
28 Old Bond Street
London W1S 4SP
www.erskinehallcoe.com
CLAY 2010: $15 + gst (and shipping)
Clay 2010 is the most recent and extensive venture intended to add fine craft to the AFA collection. The AFA has contracted the Craft Council to manage an acquisition process and touring exhibition that represents a 2010 cross-section of ceramic arts activity in Alberta. Unity & Diversity: $40 +gst (and shipping)
Intentionally broad in scope, the exhibition theme "Unity and Diversity" seeks responses from craftspeople on how they see their work in the context of the Canadian craft scene. Does Canadian craft have a unified identity, or do our vast physical and cultural geographies make the question of identity much more complicated and diverse?
To order catalogues call the ACC Shop at 780-488-5900 or visit the Alberta Craft Council.